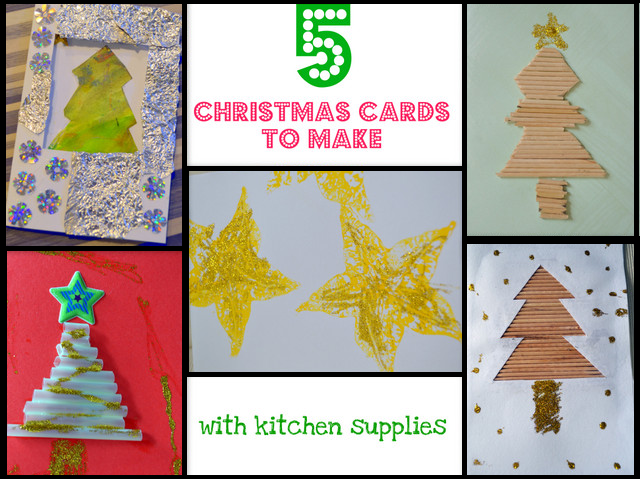 Finally! I got the post out! I've been uber busy, spending lots of family time that I've not been able to keep up with the blogging schedule and hence the lack of updates on advent activities. I shall update when I can but I guess you can still go through the list of advent activities I've planned first! 🙂 Christmas is coming fast and we've been busy making Christmas gift tags and simple Christmas cards. But like I said, we challenged ourselves to make slightly more special Christmas cards this time round and it took us quite a bit of time to put it together but I think it was worth the effort. Presenting our kitchen supplies-inspired Christmas cards!
Card #1
This has to be one of my favourites – the embedded toothpicks card. First get two pieces of paper of identical size. Draw a tree on one of them after marking out the area where your toothpicks would cover: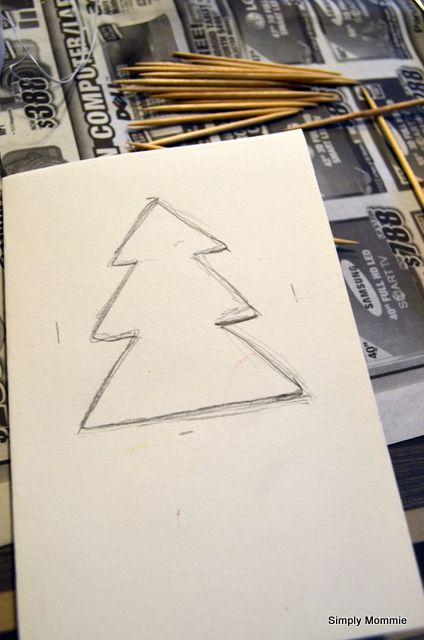 On the other sheet of paper, stick the toothpicks down as snugly as you can:
Glue the two sheets of paper together, with the Christmas tree cut out on top of the toothpicks: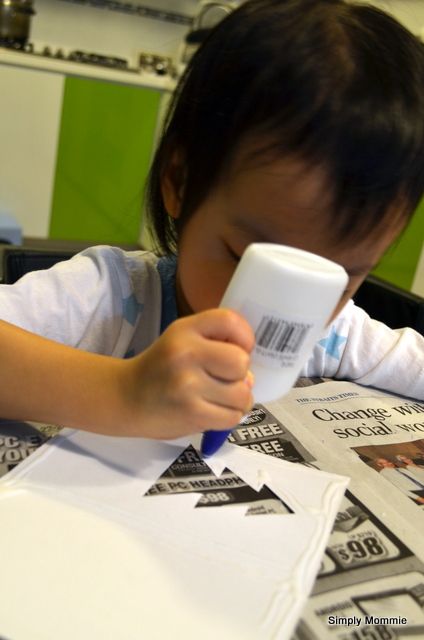 And we're done! You can leave it in its pure rustic look which I find beautiful already but my little girl loves glitter glue so she went ahead with dotting with glitter glue and drawing in the tree trunk.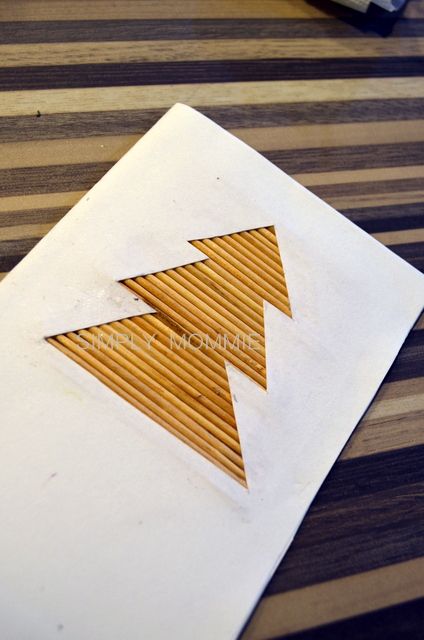 Card #2
For the second one, we experimented with toothpicks still but this time taped toothpicks together, drew a Christmas tree on them and cut the toothpicks.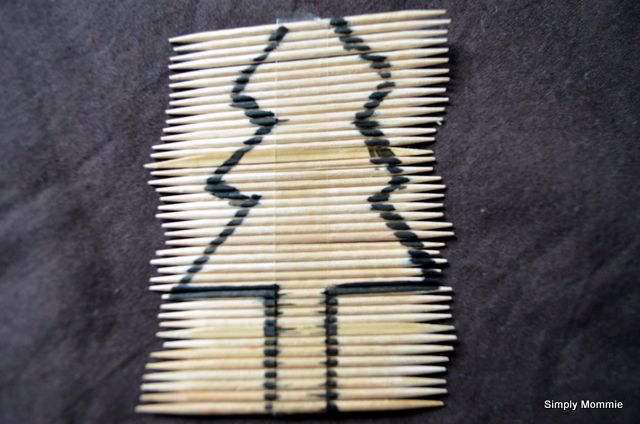 Then of course we stuck the toothpicks on a pretty piece of paper, drew in a star at the top with gold glitter glue and the card is done!
Card #3
This was my daughter's favourite card – the one with aluminium foil! First we crushed the aluminium foil:
I cut out a window in the card and we pasted on a tree which was made with her strung up cut string bits painting. Then she placed pieces of the crushed aluminium foil which we briefly straightened out onto the card. Some we wrapped around the window while she pasted on some others.
She requested to add some bling-blings and so here's the final outcome: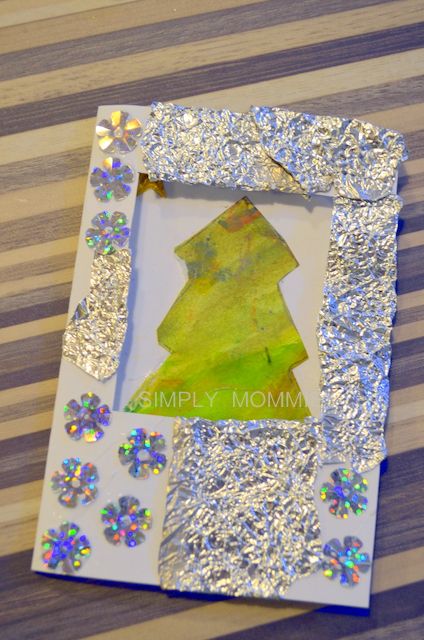 Card #4
We made one with green straws. This was really easy to make and having done so many other Christmas tree crafts of late, she had no problems doing this.
First we cut the straws: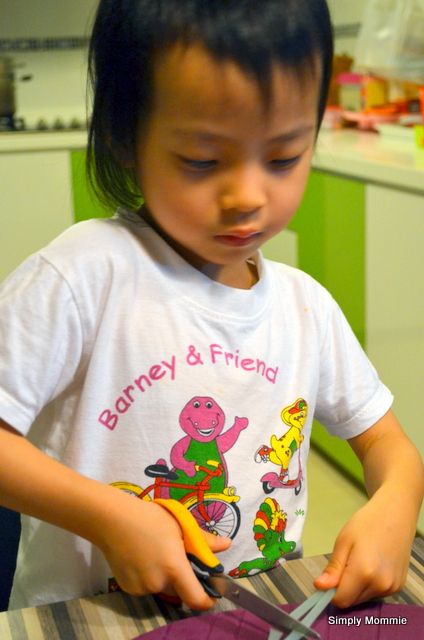 Then arranged them from longest to the shortest:
Then she glued the straws on a piece of construction paper: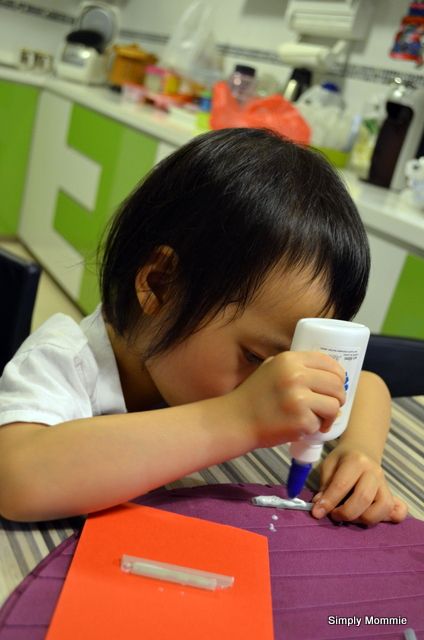 Added glitter glue: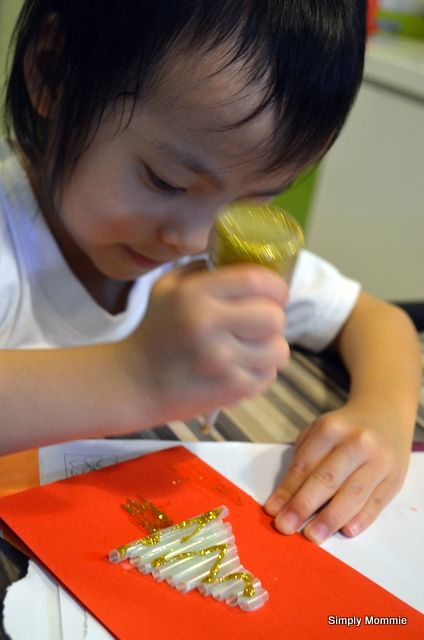 And a sticker at the top and it's completed!: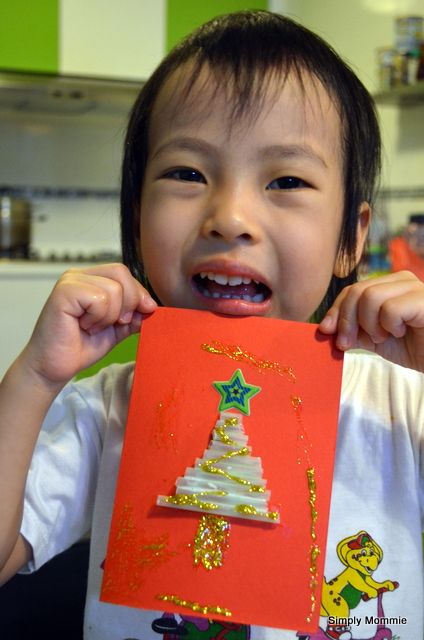 Card #5
The last card we made was pretty special as it was the first time we used a starfruit in our art. My hubby happened to have a sore throat so we had starfruits in the fridge and let's just say it came in handy for our Christmas card!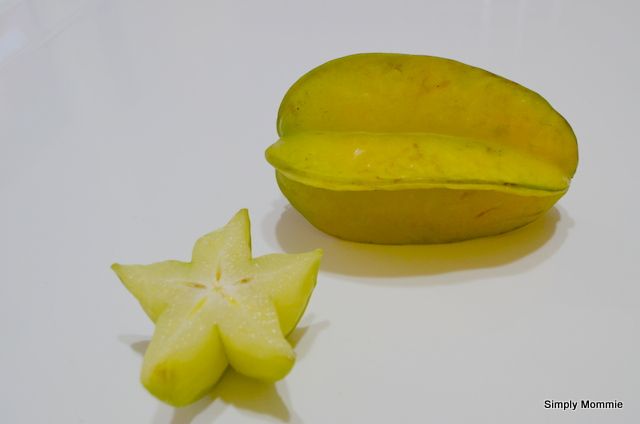 We made a starry card with this fruit: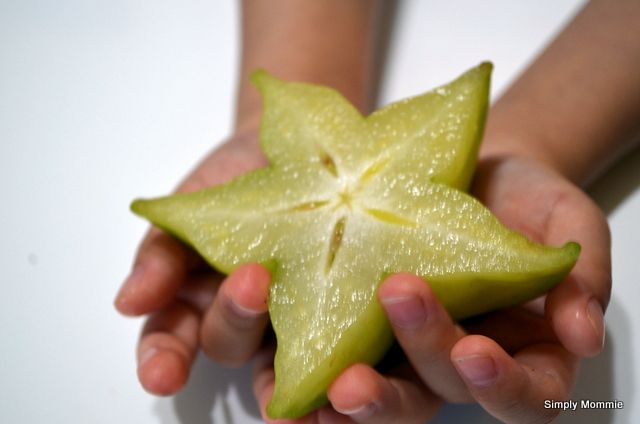 After cutting the fruit (cross-section), pat it dry then start painting!: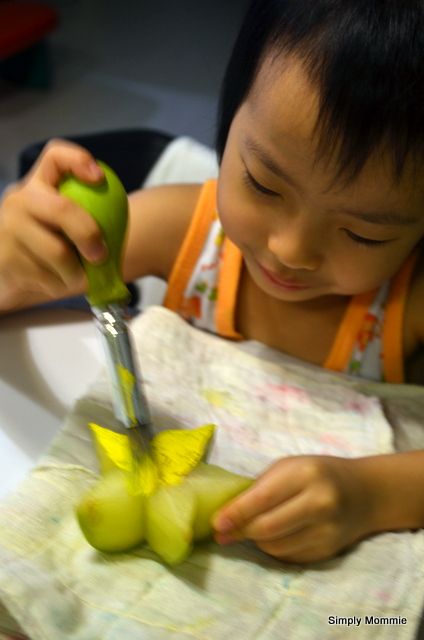 Then stamp away!: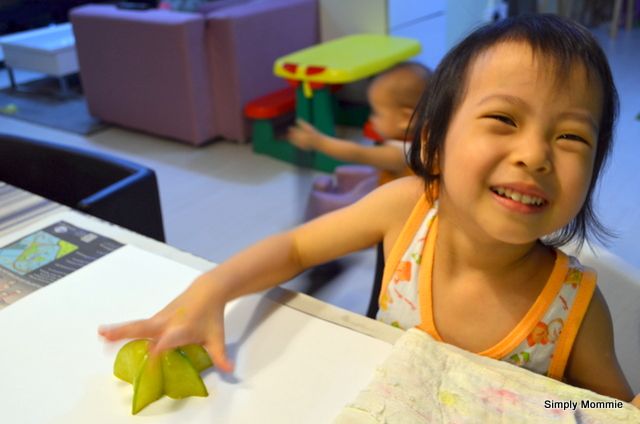 And as usual, we spruced it up with glitter glue:
So yup! Those were our FIVE special kitchen supplies-inspired Christmas cards! Hope you enjoyed reading this and hopefully make some too in time for Christmas!
~~~~~~~~~~~~
If you enjoyed this post, please share your thoughts in the comments or share the post with your friends by clicking on the social media buttons below. Do hop over to my Facebook page where I connect with my readers and I would love to have you following me on Pinterest, Twitter and Instagram too 🙂