The usual indoor playgrounds offer the typical outdoor playground terrain (albeit on a larger scale and slightly safer with padded floors) with the obvious added perk that rain isn't an issue when you need a playground and some of these playgrounds may have a small area for pretend play.
Now imagine a place designed just for pretend play for children, with learning stations packed with all the nifty little toys that children need for pretend play. Impossible, you say? Well, I thought so till we went to check out The City at Liang Court last weekend. The place is a pretend play heaven!
It's pretty obvious why it's called The City – the place is a microcosm of a city, or at least they have tried to incorporate some of the main elements which coincide with a child's first understanding of a city.
There is a police station:
a post office (mail room):
a restaurant/cafe: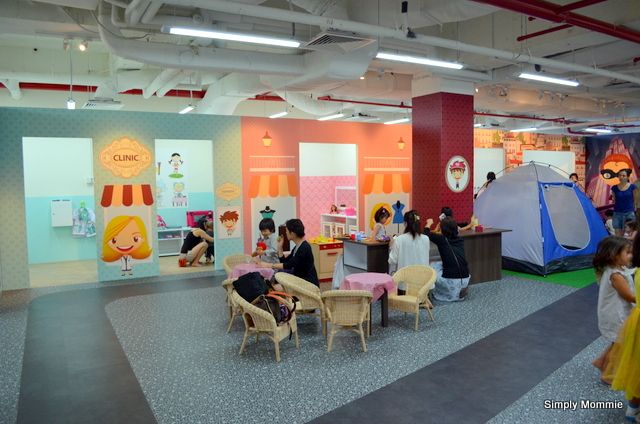 a hair salon: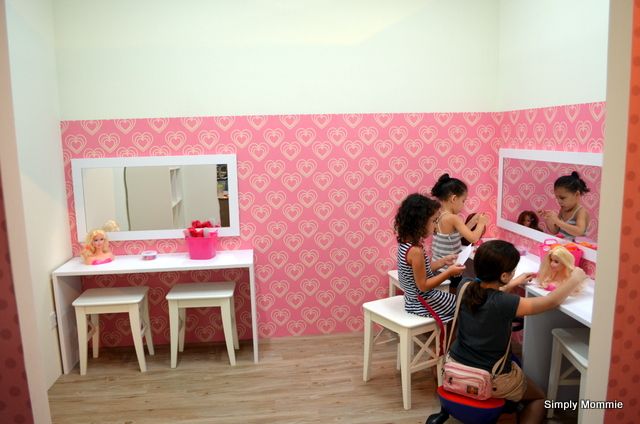 a supermarket (which is the largest learning station):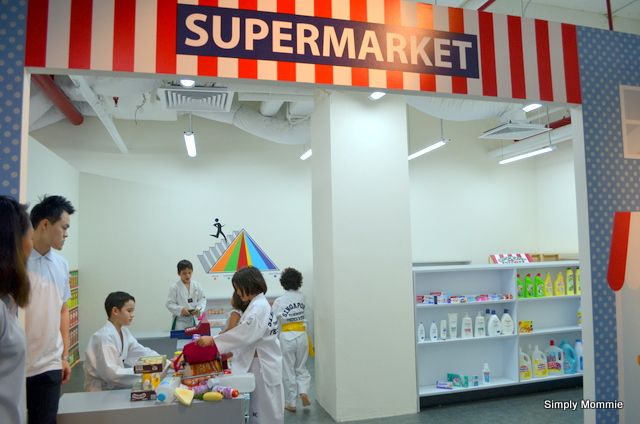 a fire station: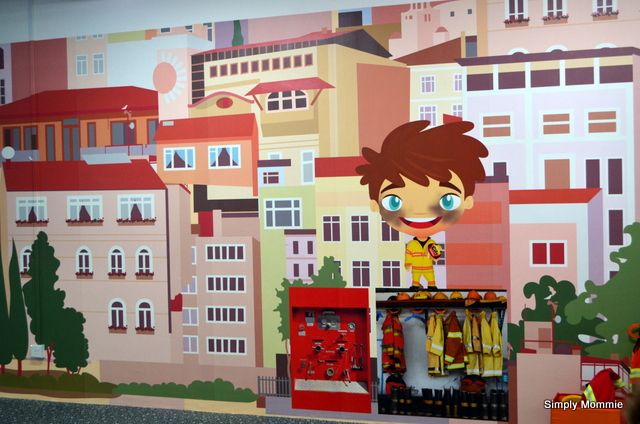 a clinic/ nursery: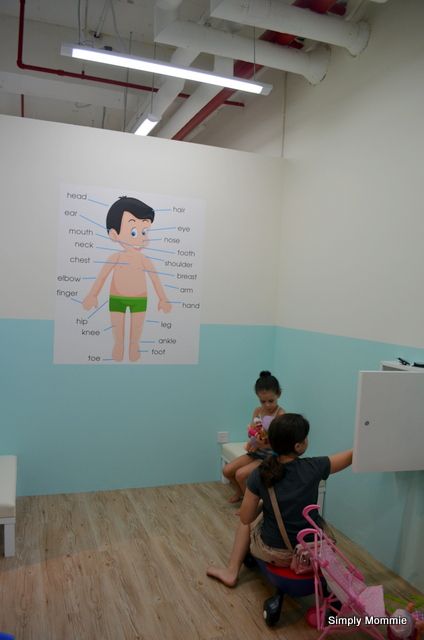 a school (classroom):
a central park where you can go camping or play games:
and well, every city needs a hero!
There's an area with large foam blocks to build a city and pretend to save the city from Godzilla: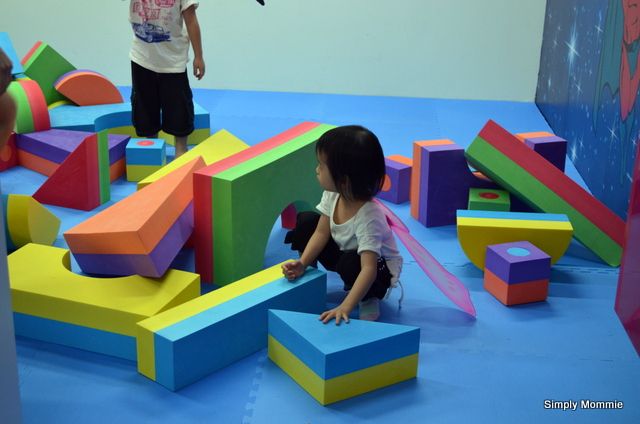 And there are costumes to make the whole idea come alive:
I was simply blown away by this little city and my children definitely were! Here's the proof!:
The chefs: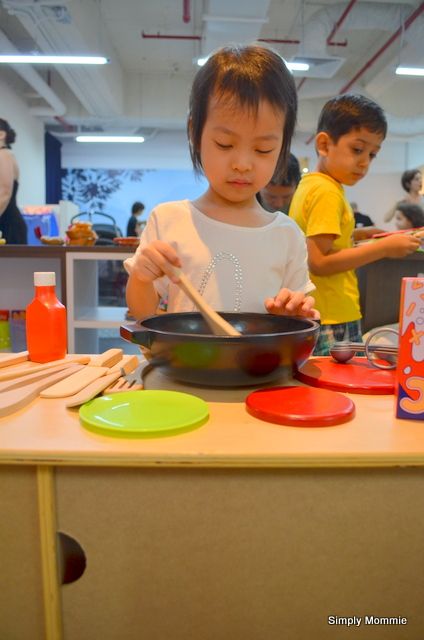 And hey, even a chef needs a break!: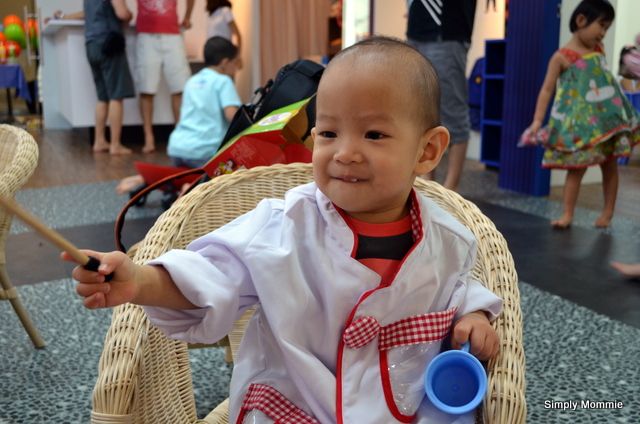 Hairstylist at work: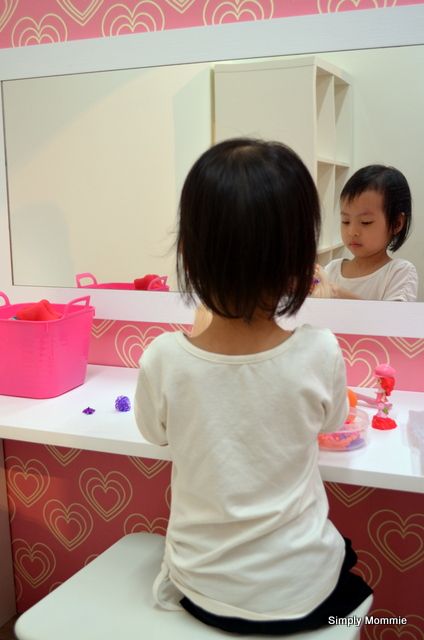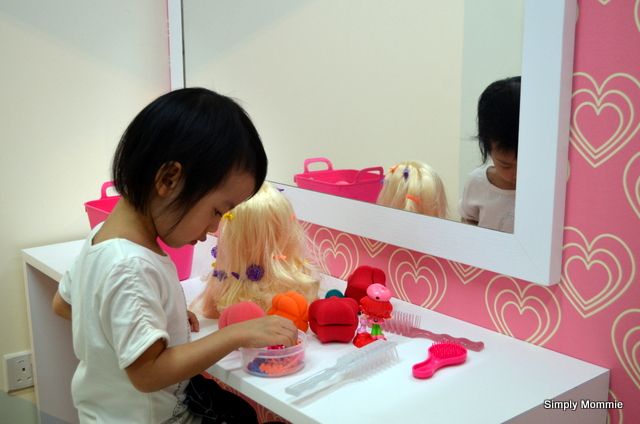 Sending out letters:
The teachers:
the natural student:
The fireman who lost his way:
The multi-talented nurse: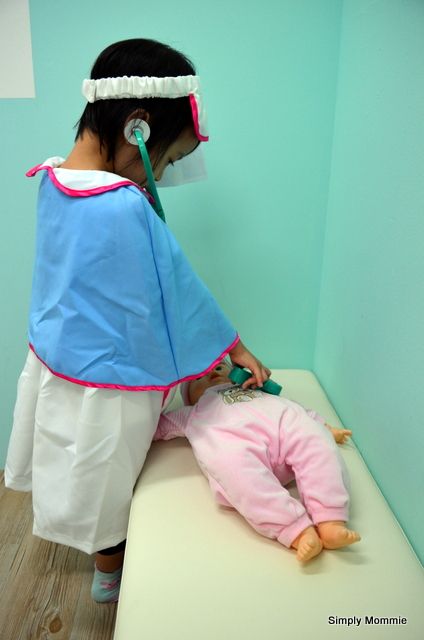 and the doctor who's taking a break at the cafe (again):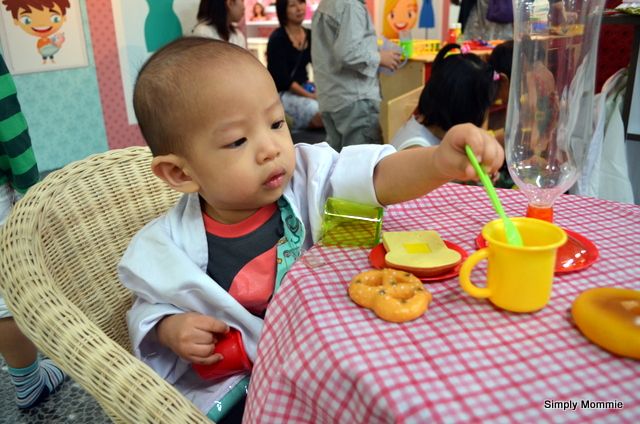 The policewoman with her friends on their patrol cars:
But most of all, they LOVED the supermarket!
Pretending to be the cashier: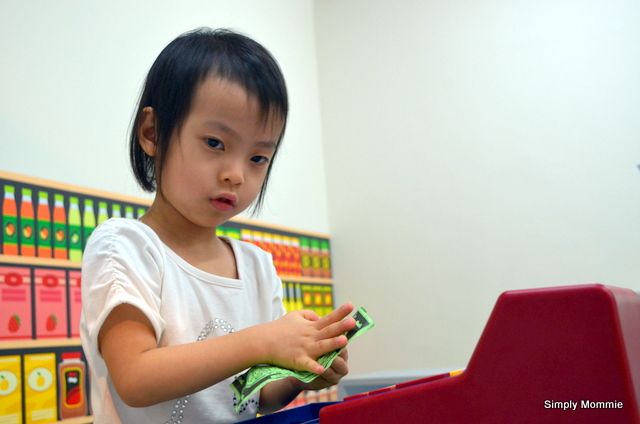 fruit seller: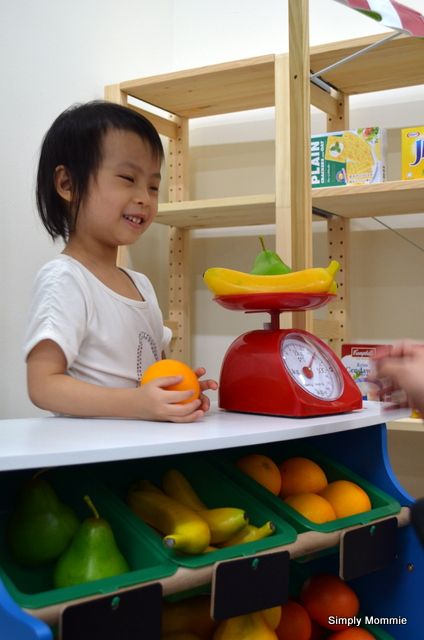 the shopper:
Oh look who came by to buy groceries! Thor and Superman must love their cereals!: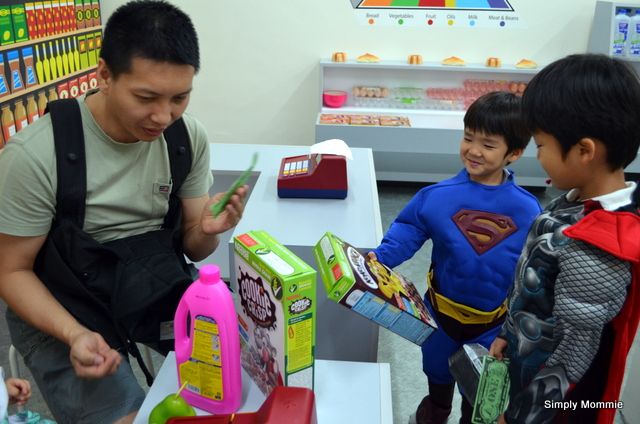 A couple of points which I shared with the bosses of The City during my visit were the sharp corners at the cooking area of the 'restaurant' which happened to be just near my little boy's head when he walks around and the fast-moving patrol cars during the crowd. They will be looking into making those corners safe for kids and they reassured me that they will speak to kids who do not comply with driving safely in the compound. I saw that there is actually a 'road' demarcated on the floor for the cars, so technically, they should drive only on the roads and pedestrians have a shared responsibility for looking out for cars.
As for the supermarket, I think older children would benefit if there were price tags so that they can make full use of the cash register which actually works (and have some math practice while they are playing)!
Other points to note: checks on temperature and hand sanitisation should be done upon entry. Doors should be closed at all times to prevent little children from slipping out of the place.
Overall, we absolutely loved the place and I would highly recommend the place to parents who have kids who love pretend play and I think this place would appeal more to girls overall. I had a great time dressing up my boy – luckily, adults can enter for free! 😛
If you're thinking of a venue for your kids' birthday party, you can consider this place as they have a party room. There was a party that day when we were there:
And if you're wondering, so where do parents take a rest while kids work hard at play? There's a small lounging area just right at the entrance: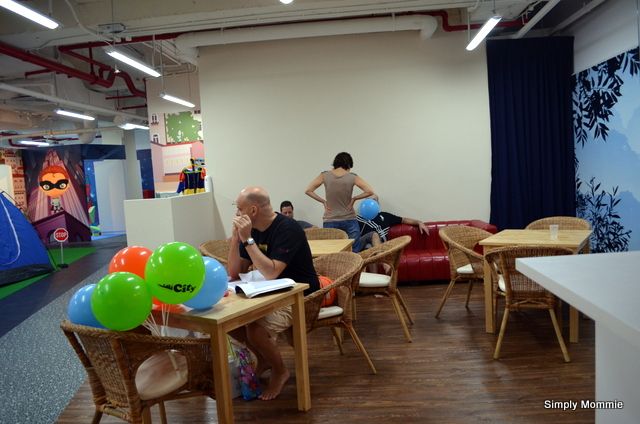 And there are light refreshments available for purchase: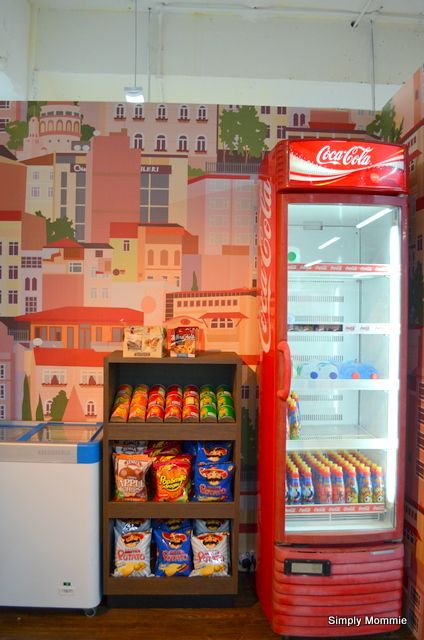 As for little tummies that get hungry? Well, we learnt that the small tables and chairs at the cafe area are strictly meant for pretend play so all food and drinks are to be consumed at the lounging area! 🙂
Thinking of heading to The City right now?
Just for readers of this blog, simply quote SIMPLY MOMMIE at the front desk when registering to receive a 10% discount on one time entry (valid till end January 2013)!
The City
177 River Valley road, #03-04A Liang Court, Singapore 179030
Opens daily  from 10am to 7pm
Tel: 6250 6507
Admission fees

Unlimited play time per entry!
Adults, Free
Babies under 1 year, Free
Under 3 years, $18
3-8 years, $22
Membership Package
For only $50 enjoy an Annual Membership! Benefits include:
§  15% discount per entry
§  10% discount per birthday party
§  Priority to access to explore The City
§  Exclusive discounts for The City events
Family Value Package
Buy 10 entries for $220 and have additional 2 entries for Free!
www.facebook.com/TheCitySingapore
Disclosure: I received complimentary entry for this review. All opinions expressed are as usual, 100% mine.