We made really easy-to-put-together Christmas cards and it doesn't take up too much of time too!
Are you ready? 🙂
Christmas Countdown Day #14 – Christmas cards kids can make
All we used are:
red construction paper
green foam sheet
craft sticks (natural colour) – I halved them
scissors
glue
embellishments of your choice
I basically left her to decide what she wanted to do with the materials. Did I give her advice or ideas? Yes, I did, but as usual, she wouldn't take all of it – which kid will? So she decided to glue her fanciful buttons on the foam trees first instead of doing the embellishing last.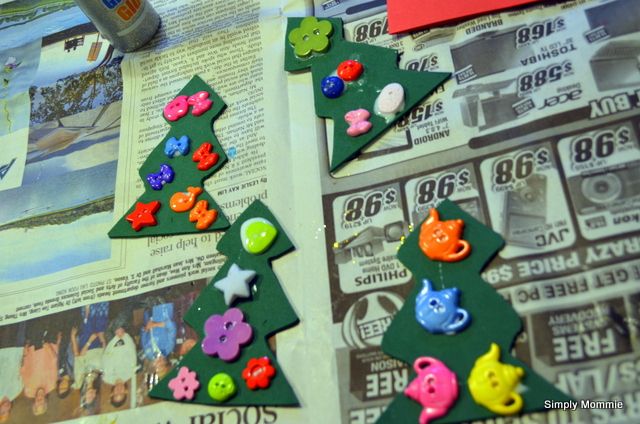 Remember to check out the full list of advent activities I've planned!
I was so inspired to create more Christmas cards and we challenged ourselves by using kitchen supplies as our main craft material! Here's the link to our Kitchen-supplies-inspired Christmas cards!