I had planned making a tissue paper Christmas wreath as one of my advent activities way back in November. Coincidentally, the art school my girl goes to had a holiday class on it so that totally saved me the effort!
Here's her Christmas wreath, made with a paper plate, tissue paper, and decorated with ornaments made of clay and ribbons: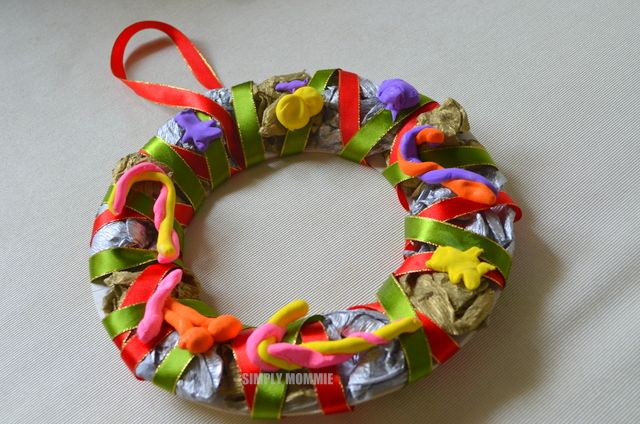 Check out the full list of advent activities I've planned here!