This year, we didn't drive through the Christmas lights display at Orchard Road. Instead, hubby suggested we go to Changi Airport. He insisted that there'd be Christmas lights there too and since the children simply love going to Changi Airport, I agreed.
Orchard Road's Christmas lights definitely win hands down since there's no way you can beat having that many lights in such a short stretch of road:
Nevertheless, we had a great time at Changi Airport, as usual. This time we went to Terminal 2 🙂
There's a pretty Angry Birds space-themed Christmas tree near the foot of the escalators leading up to the restaurants as Changi Airport is celebrating an out of this world's Christmas this year. But Hubby was so hungry that he forgot to take a photo of the tree and just took this single shot of Alicia at the foot of the tree: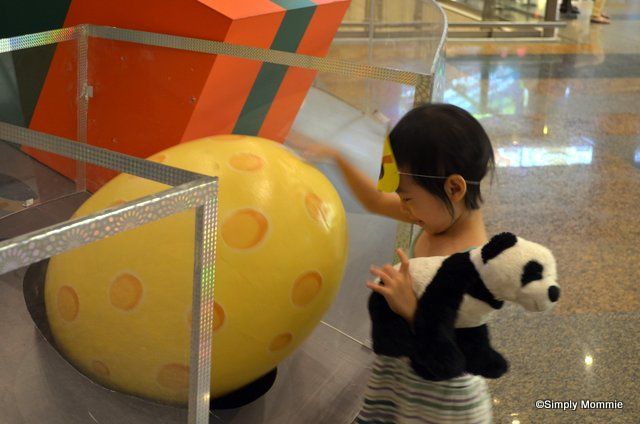 She's so into Angry Birds – can you see her with her Angry Birds mask from our Angry Birds cable car ride? 🙂
Waiting ravenously for our dinner: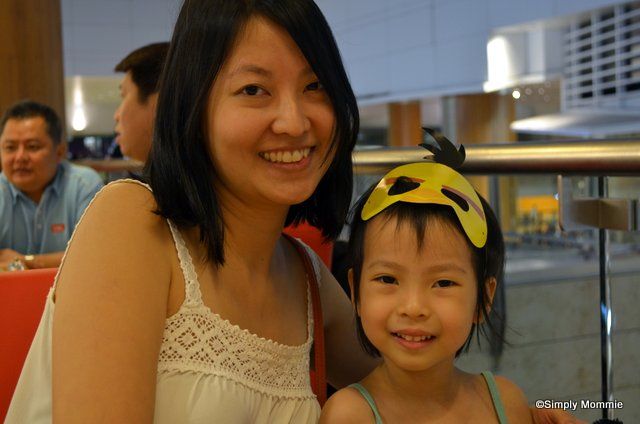 while Alex catches up on some sleep before dinner arrives: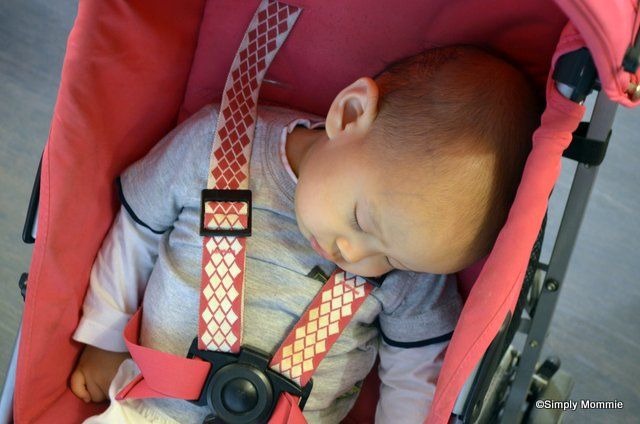 It didn't take him long to realise he was about to miss out on dinner – he woke up immediately when food was served! We ate a hurried dinner because we were hoping to get to play at the Angry Birds Space Lounge at Terminal 3, but in the end we didn't make it in time and so we settled for just a leisurely walk after redeeming our Angry Birds Plush toy.
This time round at the airport, Alex managed to walk with his shoes on and he was soooo ecstatic!:
Posing with her Angry Birds plush toy which we redeemed with our $60 dinner receipt: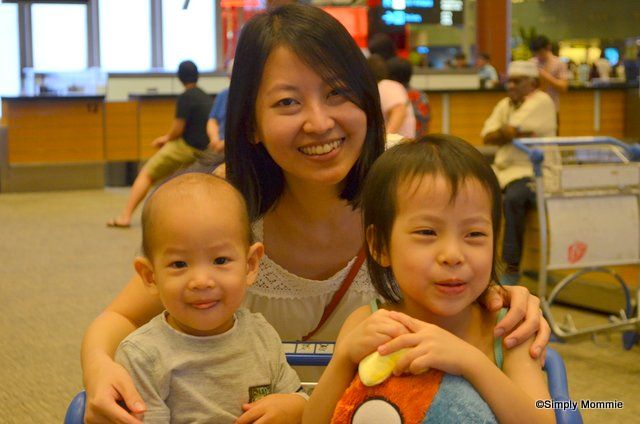 Posing with the lights at Crowne Plaza:
And that was our night of fun at Changi Airport Terminal 2! Hope you had a great weekend! 🙂