I'd actually already done up the posts for Days 6 and 7 before I left for my staycation but my blog was hacked. Fortunately, I only lost those two drafts after a day of communicating with the technical staff of the hosting company. What a relief! Well, here's my post on how we did up our handprint Christmas tree this year!
I painted her hand and she was a lot less squirmy this year, and she enjoyed the feeling of paint on her hand for those few minutes (she couldn't wait to get her hand washed though):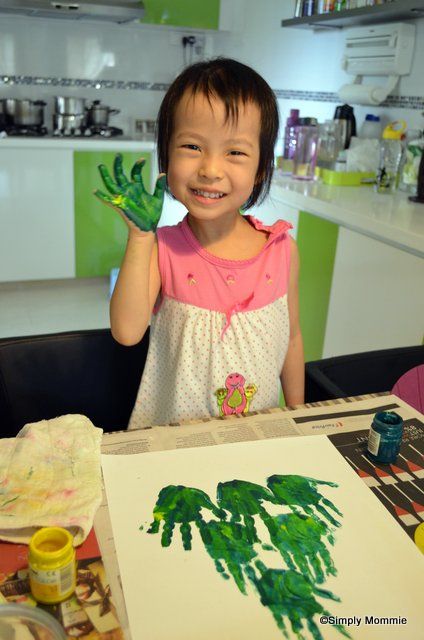 After she washed her hand, she painted in the tree trunk:
Painted in the star with gold paint: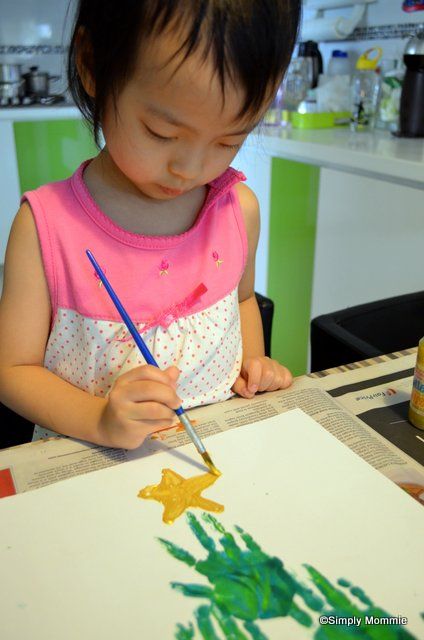 And on her request, added gold glitter glue to decorate the tree:
I think our handprint Christmas tree turned out pretty awesome!: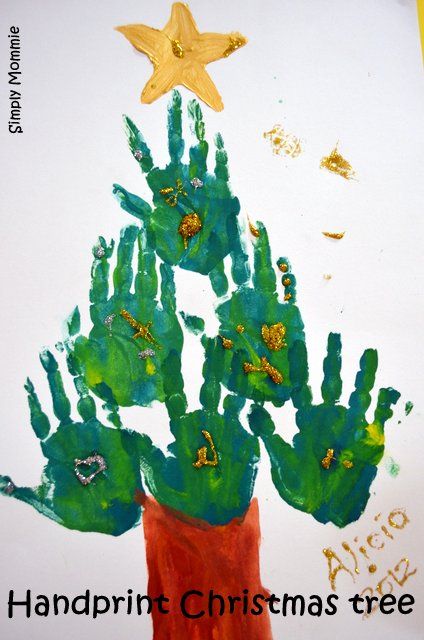 Check out the full list of advent activities I've planned out this year.
Linked up with: