God must know that I'm in need of some pampering because I was offered a complimentary manicure and pedicure session (complete with scrub and mask!) at Origins Nail Spa. An affiliate of the popular Origins Jamu massage, the nail spa is situated near Bukit Batok MRT station (about 5-7 min walk).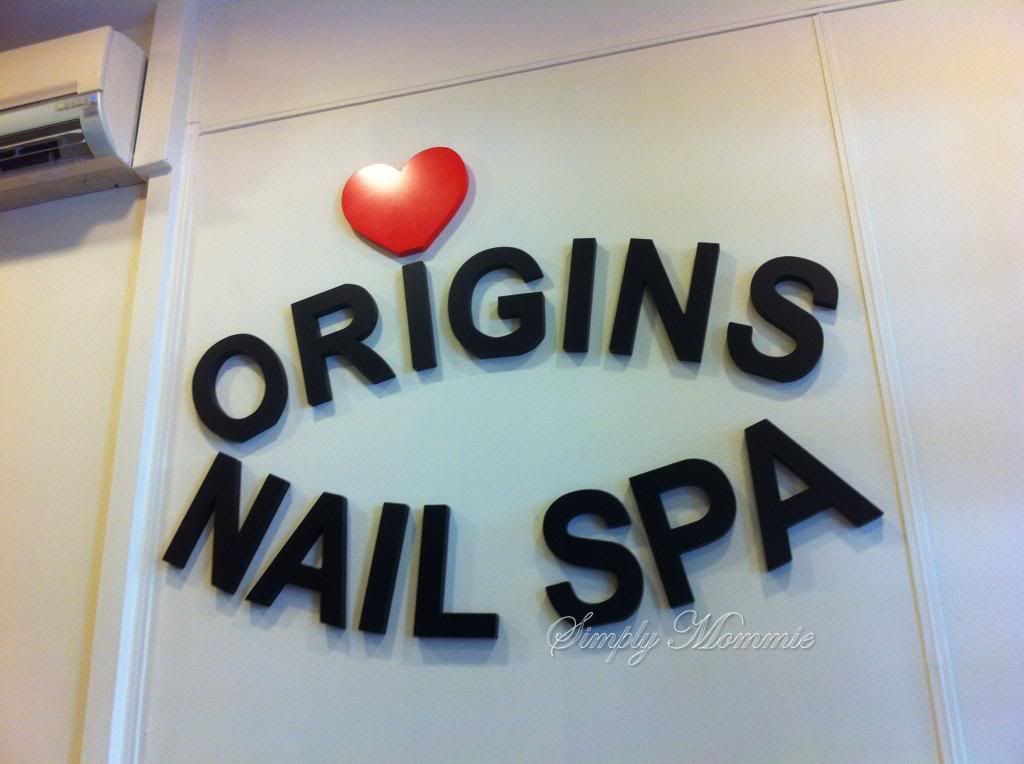 I actually love that the nail salon is in the heartlands and is so accessible, especially since I stay quite near Bukit Batok.
Now I haven't done any manicure or pedicure since my wedding day, which was erm, about 7 years ago. When I think of a nail salon, all I can think of is the overwhelming chemical smell. Surprisingly, the nail salon, though modest in size, gives a cosy feel and doesn't stink badly like many other nail places I've been to in the past.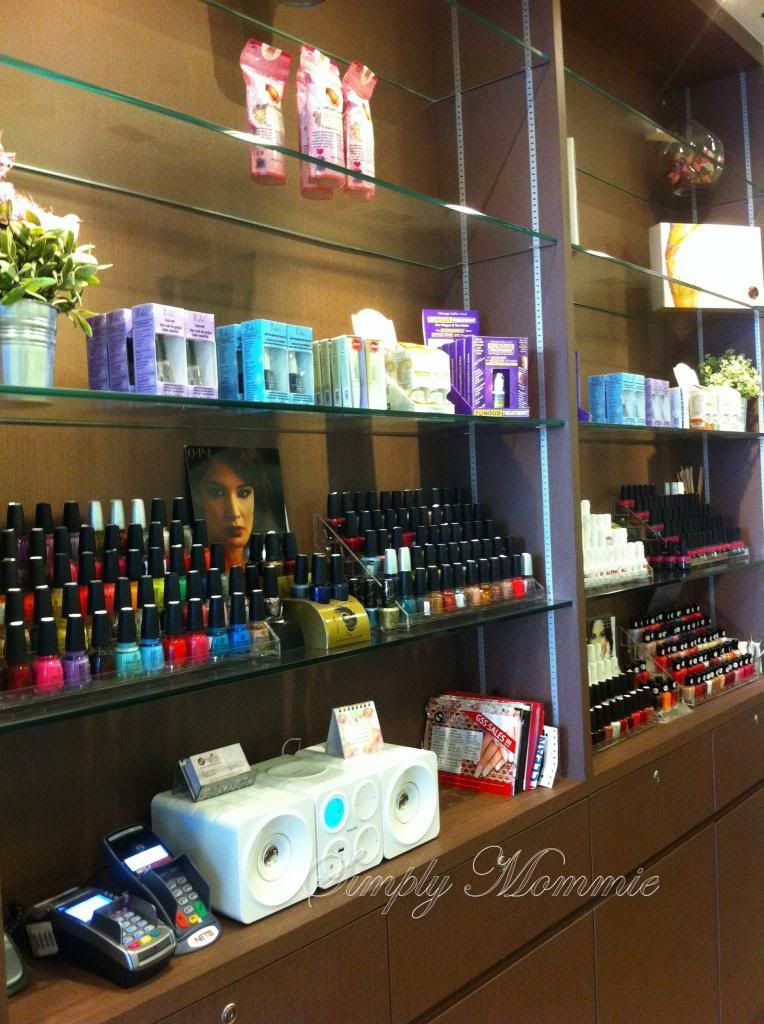 We started immediately with a warm foot soak: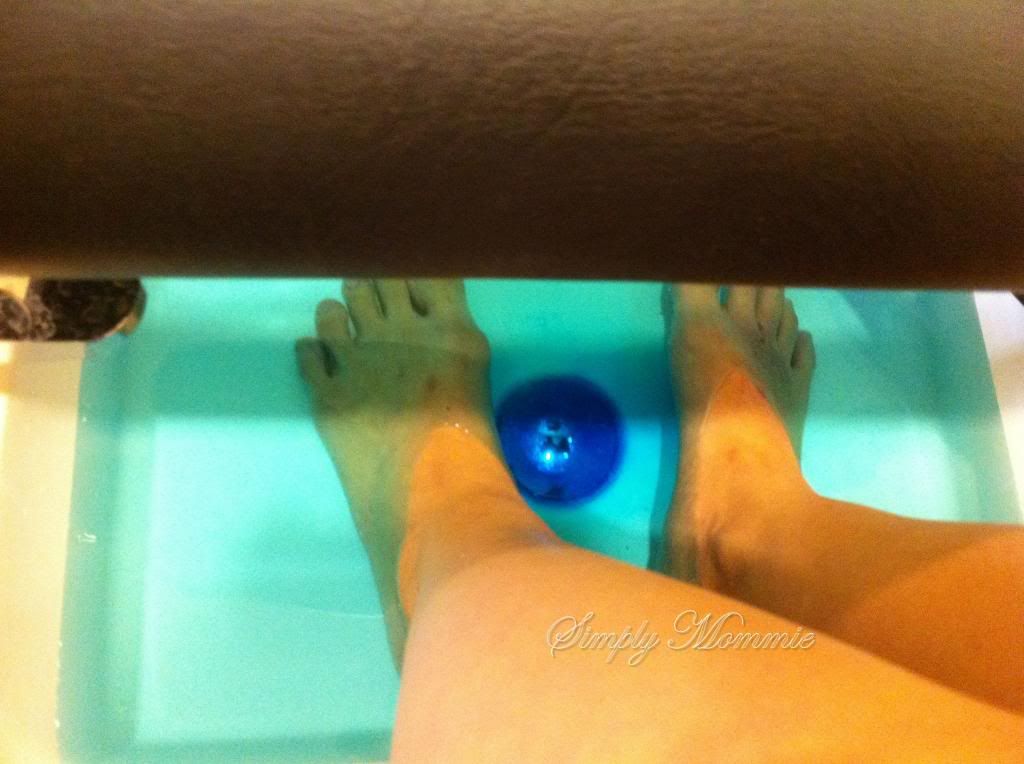 After that, the friendly manicurists started work on my nails – I felt like a queen, literally waited on hand and foot. 🙂
While they busied themselves with giving me a green tea scrub and a milk mask for my hands and feet, I was given a wide range of polishes to choose from.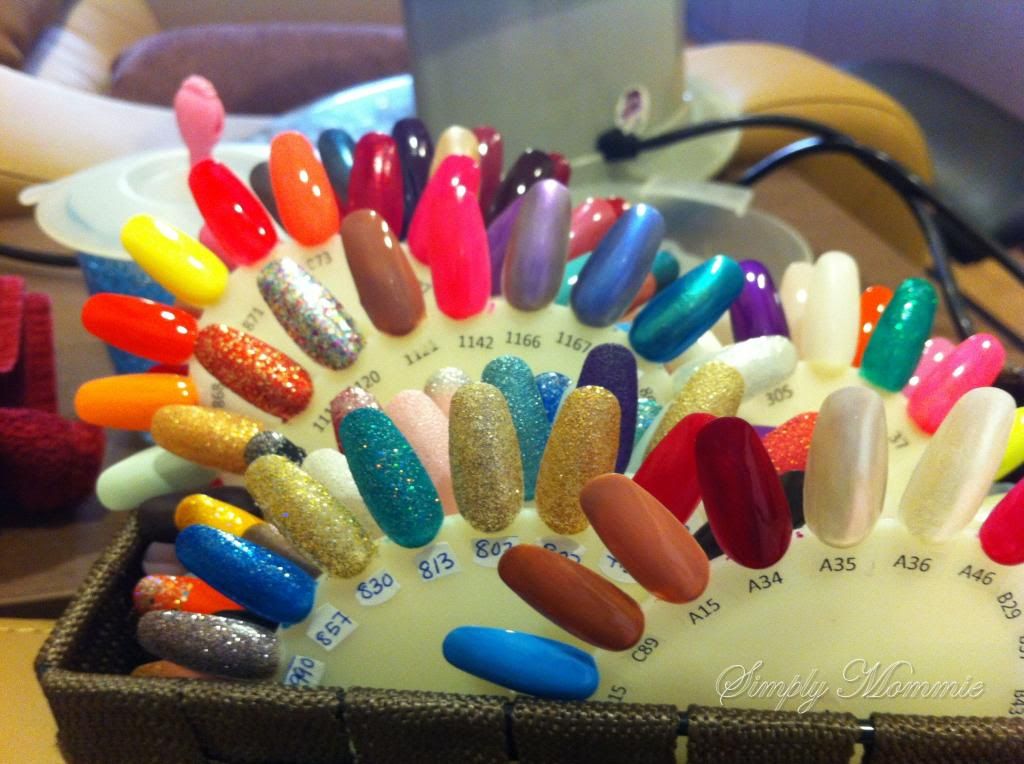 From OPI, China Glaze, ZOYA, and gel polishes from Angel pro and Bling, you'd definitely be able to find something that suits you. There is even a non-toxic nail polish range available for kids (not the ones in the picture, obviously).
I'm very conservative in my choice of colours so I went for a very simple, natural, light colour for my fingernails (so that when it starts chipping, it's less obvious):
and a darker shade for my toenails: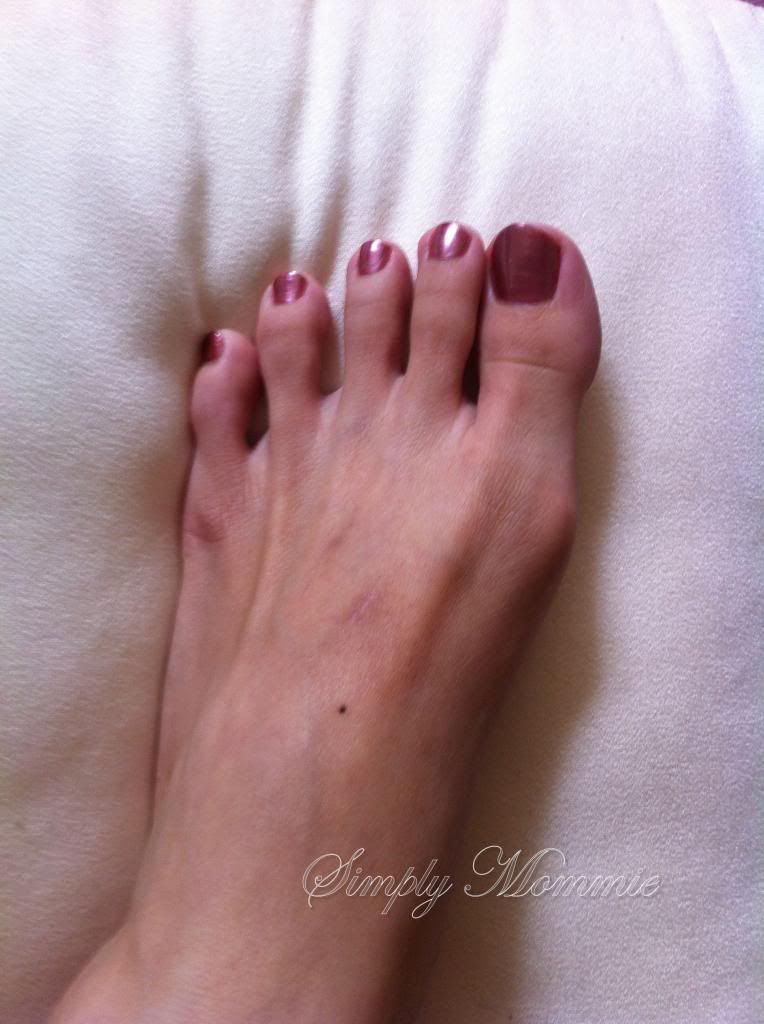 Now you know that my foot was hurt a few weeks back so I didn't feature that foot in the picture. But nevertheless, I must mention that the manicurist was very attentive and observant – the moment she looked at my feet, she knew that my foot was hurt and she was particularly gentle when she did the scrub and mask. Overall, I had such a wonderful time at the nail salon that eventually when I was waiting for the nail polish to dry, I erm, fell asleep.
I hope I didn't snore.
Anyway, here's the good news! One reader will win a complimentary classic manicure session at Origins Nail Spa.
To join, all you need to do is to fill in the details in the Rafflecopter widget below.
On top of the giveaway, Origins Nail Spa has an ongoing GSS promotion valid from 1 June to 30 July 2013. To enjoy the promotion, simply print out the coupon below and bring it along with you when you visit.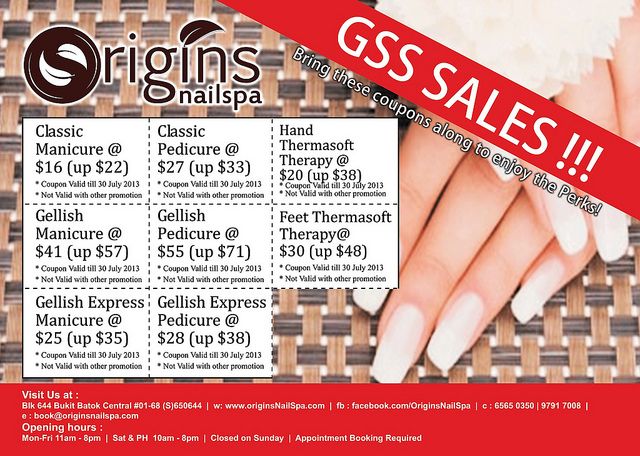 Origins Nail Spa
644 Bukit Batok Central
#01-68
Singapore 650644
Tel: 65650350
Email: book@originsnailspa.com
Facebook: https://www.facebook.com/OriginsNailSpa   For Appointments:
Monday – Friday (11am to 6pm)
Saturday & Public Holidays (10am to 6pm)
Closed on Sundays
Disclosure: I was invited for a complimentary classic manicure, pedicure and nail spa session. No monetary compensation was received and all opinions are my own.