Well, it's the end of the year and breastfeeding my boy isn't the only thing that has come to an end this year. My little boy will officially be in a three-hour kindergarten next year (K1), so that marks the end of our homeschool journey.
My hubby decided on this back in June because he felt that lil boy needed to learn to adhere to rules that have been set in a classroom environment because he seemed to be running amok at home sometimes. He felt that lil boy needed the discipline because he was getting a bit too much flexibility at home and he'd get all whiny when he's asked to do something he didn't want to, and it was the whining that really got to my hubby. I know this is all pretty subjective but since homeschooling is not a decision made by only one parent, I decided that the end of the year would be a good time to stop.
I was initially a bit upset that we would be stopping homeschooling, but after awhile, I felt relief rush over me. It seemed like a burden was lifted off me because I was no longer primarily in charge of his (academic) education, and I'd not get criticised for his not knowing this and that, of not sending him to school, depriving him of having a classroom of friends (it's not as if he doesn't have friends though).
I mean we could still do learning activities at home, but it's really not quite the same as homeschooling. You'd understand the difference only when you've taken both routes before.
Anyway, I thought it would be a good way to end our homeschool journey by sharing what we've done for the year.
We completed the Letter of the Week curriculum by August this year. I bought the curriculum online and prepared only what I felt he'd be interested in or would benefit from and obviously, activities that didn't require too much prep work for me or requiring me to buy more resources. We started on the curriculum last year but he got bored after several letters so we stopped because I didn't see a need to push him to learn his alphabets. He was more ready for it this year so we went pretty fast with it and completed it relatively quickly – instead of spending a week on each letter, we spent at most two to three days on it.
I worked on the concept of learning stations so he would go about each 'station' to complete a particular task. And the concept of him moving around kinda appealed to him so it was a win-win situation.
It was in the midst of this curriculum that I first introduced him to jigsaw puzzles. There's a jigsaw puzzle (ranging from 6-9 pieces, mostly 6 though) for each letter. He would protest and cry whenever he was tasked to complete jigsaws . He couldn't see just how to do it and so he detested it. With my persistence, he has grown to be such a jigsaw puzzle geek now, where 100-pc puzzles are far too easy for him so I started him working on 200-300pc puzzles. I'm not very sure what happened in between in just these few months in his brain, but I guess persisting at something really does help and when he finally got a hang of it, he just naturally became more motivated to do more challenging tasks.
In between all that, he learnt to write all the alphabets (and his name of course), thanks to these Wipe-and-Erase alphabet activity books I bought online (he's working on one of the books in the picture below), where besides learning to trace the alphabets, there are other activities like tracing lines, curves, spot the differences, matching activities etc. I bought these books as a set of 10 so he could pick and choose according to whichever theme (e.g. Trains, Pets etc.) he wanted to work on that day so he was honestly never really bored with these books. I'm letting go of these books so you can contact me if you're interested 🙂
We've started on learning how to write his Chinese name too and he's all but left with the last character 腾, which is really challenging and I've very strong inertia to start teaching him that, I think you'd understand why 😛 I adopted the same way of teaching as when I taught my daughter her Chinese name, and he actually picked it up pretty quickly – you can check it out here or clicking on the picture below.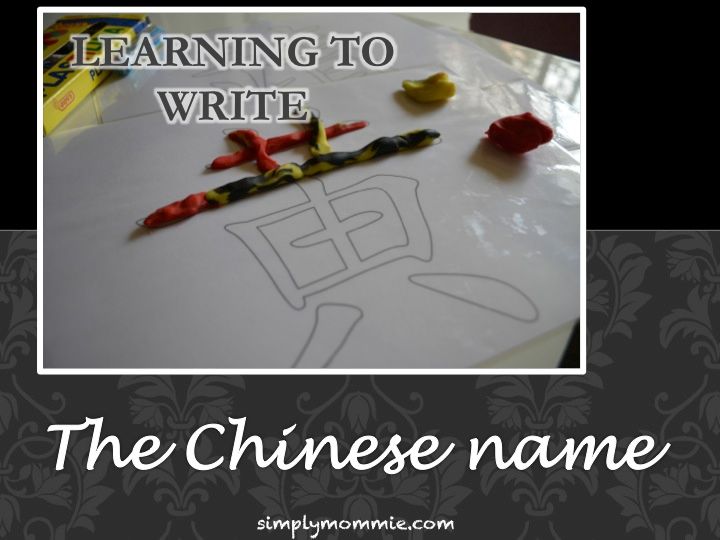 We also embarked on and finished up with the Before Five in a Row curriculum, which is essentially a literature-based curriculum. You can read more about why I encourage literature-based learning and samples of activities which we have done in the course of the year here or click on the picture below.
We started with the Five in a Row (FIAR) curriculum in Term 4 of the academic year. We started with The Story about Ping and because the Five in a Row curriculum is meant for 4-8 year olds, I decided to include my girl who's 7. We've been progressing along the curriculum very slowly though because it is difficult to find a time that both of them are ready and fresh to learn together, and the themes in some of the other books are a little too profound for my boy at the moment, in my opinion (I haven't actually asked him).
I decided to share with you my lesson plan for The Story of Ping, feel free to use it for teaching your children and adapt it to your preferences:
And of course, he's learnt to read a bit in these few months. So that about wraps things up! We should complete learning the Chinese name and probably a couple more books of FIAR before the year starts. I hope you have enjoyed my sharing of our homeschool activities. This isn't the end of my sharing though – I'll still be posting about learning at home and you can always refer to my directory of previous posts on teaching and learning at home.
~~~~~~~~~~~~
Lovely and constructive comments are welcomed. Do hop over to my Facebook page where I connect with my readers and I would love to have you following me on Pinterest, Twitter and Instagram too 🙂