Growing pains very aptly describes the process of growing up. I'm sure you're familiar with how growing teeth in particular can be a very painful and annoying process for baby (and mummy too).
And recently the pain's been quite excruciating.
For me.
With my boy waking up more often in the night and my completely futile attempts at stopping him from putting his fingers/ fist into his mouth to gnaw on, you can expect that Mother Zombie was about to chew his little head off.
It must be divine intervention because I was contacted to do a Gumigem teething jewellery review at that time. Besides, I had just taken a fancy to costume jewellery. Ah, such perfect timing.
Even though I technically can't and won't wear this to bed so that he can gnaw on it in his sleep (which is very dangerous and you shouldn't even dream about it), it's useful when I'm out with him so that he wouldn't keep stuffing his fingers into his mouth. Warning: For Gumigem necklaces – children & babies must only interact with the necklace when worn by an adult due to long cord and risk of strangulation. 
I tried on all three necklaces, one at a time of course, and here's how he totally enjoyed chewing on the soft, non-toxic silicon:
I love how the teething jewellery is made big enough for baby to handle, is soft and flexible yet sturdy enough to withstand all the gnawing! It's BPA free and even dentist approved! Besides, you never have to worry about the teether dropping on the floor again since you're wearing it!
For maintenance, simply wash the necklace after use and let it dry then store it away till the next use. Gumigem can also be sterilized and can withstand high heat in the boiling water without the clasp (remove the clasp prior to sterilizing).
Because these necklaces are so outstanding, you can be sure that they will jazz up your look. A simple plain top is instantly enhanced while pleasing your baby at the same time!
This must be where fashion meets baby. If you've not been putting on accessories because of all the constant tugging, I'd say Gumigem's your best bet!
Love what you see and want to win a necklace or voucher to purchase a necklace to try out?
A Traditional heart pendant – Custard cream

(worth $27.90)

plus 3 x S$10 vouchers up for grabs!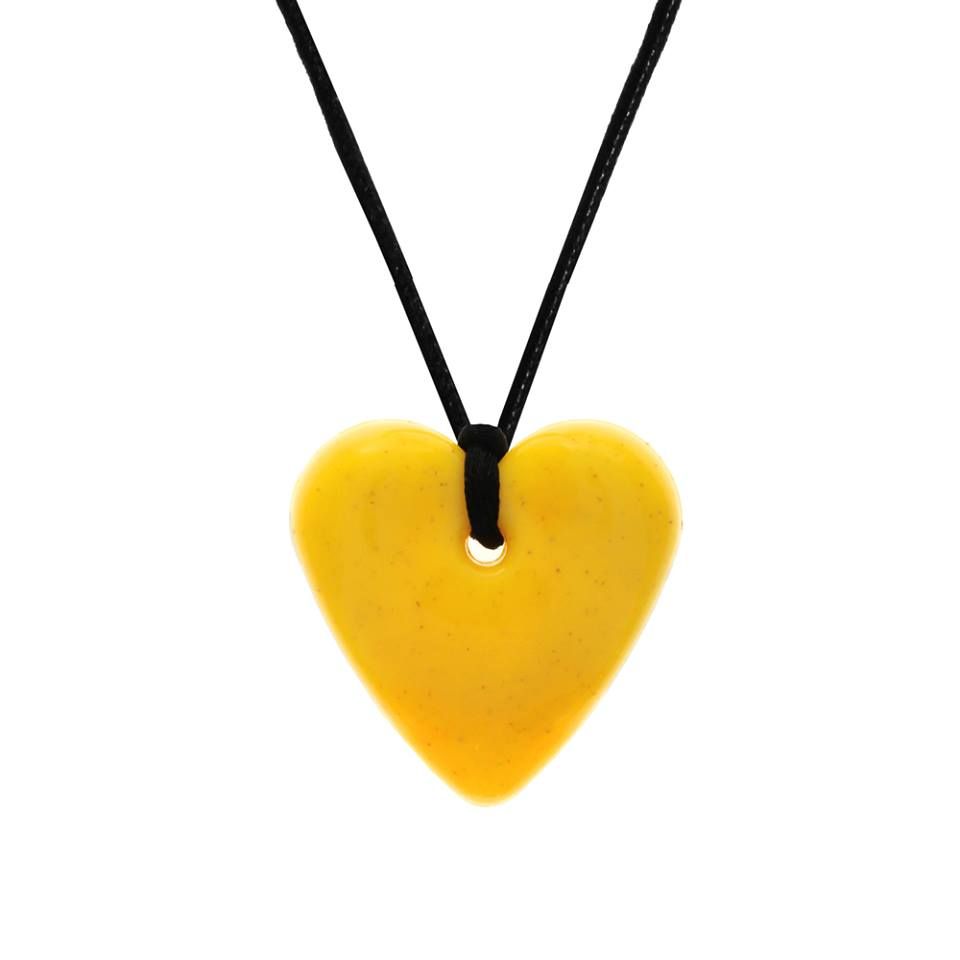 Simply fill up the Rafflecopter widget as per usual!
If you'd like to purchase Gumigem teething jewellery, there's a 10% discount for Simply Mommie readers! Simply key in 104SIMPLYM in the check out process. View the designs here!
Disclosure: All opinions expressed are mine. The necklaces were complimentary but no monetary compensation was received.
~~~~~~~~~~~~
If you like this post, please hop over to my Facebook page where I connect with my readers and I would love to have you following my newly set up social media accounts – Pinterest, Twitter and Instagram. 🙂