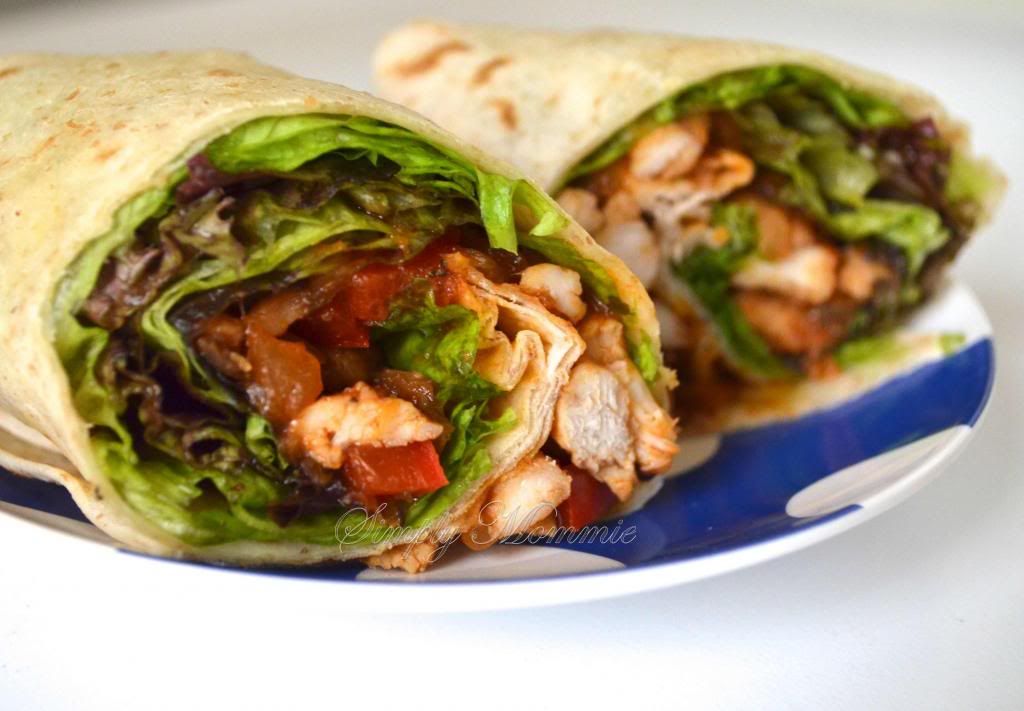 There are those days when you know it's just too hot to get out of the house to get something to eat but you still have to eat something and with this haze around and set to stay for a couple more months, I thought I'd share this easy chicken wrap that I made recently since we might be staying home more often. Whether it's breakfast, lunch or dinner you're trying to fix, this easy chicken wrap will be ready in no time at all!
Here's the recipe for 1 adult (2 wraps) and you can go modify and double or triple the amount, depending on how many people you intend to feed. 🙂 Just in case you need to know, these aren't suitable for young kids who haven't had their molars come in yet (like my boy!) as there's just too much for those little teeth to handle!

Click the link for a complete list of one-dish meals (with thumbnails) on the blog.
Linking up with:
~~~~~~~~~~~~
If you like this post, please hop over to my Facebook page where I connect with my readers and I would love to have you following my newly set up social media accounts – Pinterest, Twitter and Instagram. 🙂