Last Friday, I was given an insight on how being a stay-home mom doesn't necessarily mean that I have to look frumpy. While we have little occasion to dress up or put on make-up (going to the wet market really doesn't count as 'going out'), it doesn't mean we have to look unpresentable or always be in that washed-out-of-shape, loose-fitting T-shirt and shorts. Did you just look at your dressing? 🙂
Being well-groomed doesn't equate to having thick makeup slathered on the face. It's about knowing more about yourself, your body shape, your colour tone and then choosing colours and flattering styles to accentuate the strengths or cover the flaws. Of course make-up does do wonders, if applied well.
I learnt from a splendid trainer Florinda, founder of Style Essence, who showed us not just how to put on makeup but also to know what suits us.
She draped a black and brown shawl (one at a time) on us to determine whether we were more suitable for warm or cool tones. Turns out that I'm more cool than warm and I'd look great in jewel tones – blues, green, pink, purple, blue-green, magenta, blue-based red, and if I dress in white, it should be pure white rather than off-white (like ivory) and I'd never go wrong with black. So you see, dressing in the correct shades is a step to looking better and really doesn't take much effort!
We were shown the colour wheel – and we were taught that we should dress at most in three colours (excluding white, brown, black and grey). And dressing in colours which are opposite in the colour wheel is fine (e.g. blue and orange) although it may seem quite hard to believe, just looking at the wheel.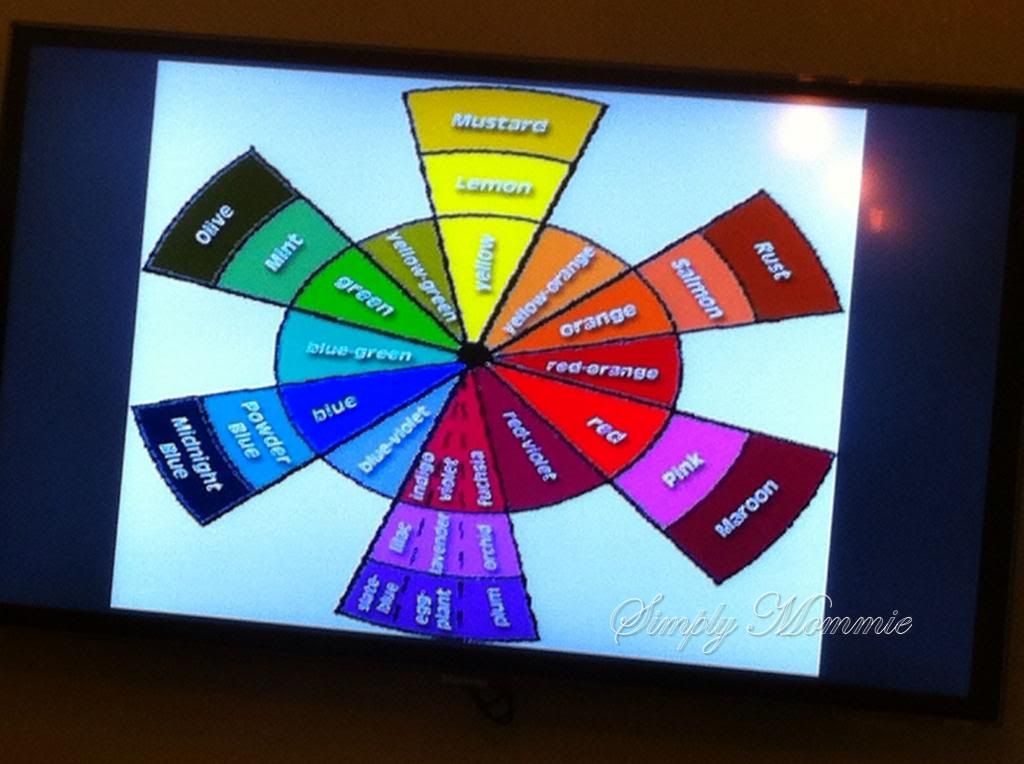 We were then asked to apply a botanical mask on half of the face so that we could see the difference after we removed the mask.
And I was very grossed out by what I saw when I removed the mask with the facial cotton. See the black dots? Yeah, that's the dirt from my face. This is a deep-cleansing mask that removes impurities from the face. And yup, I got a tube of this after the session.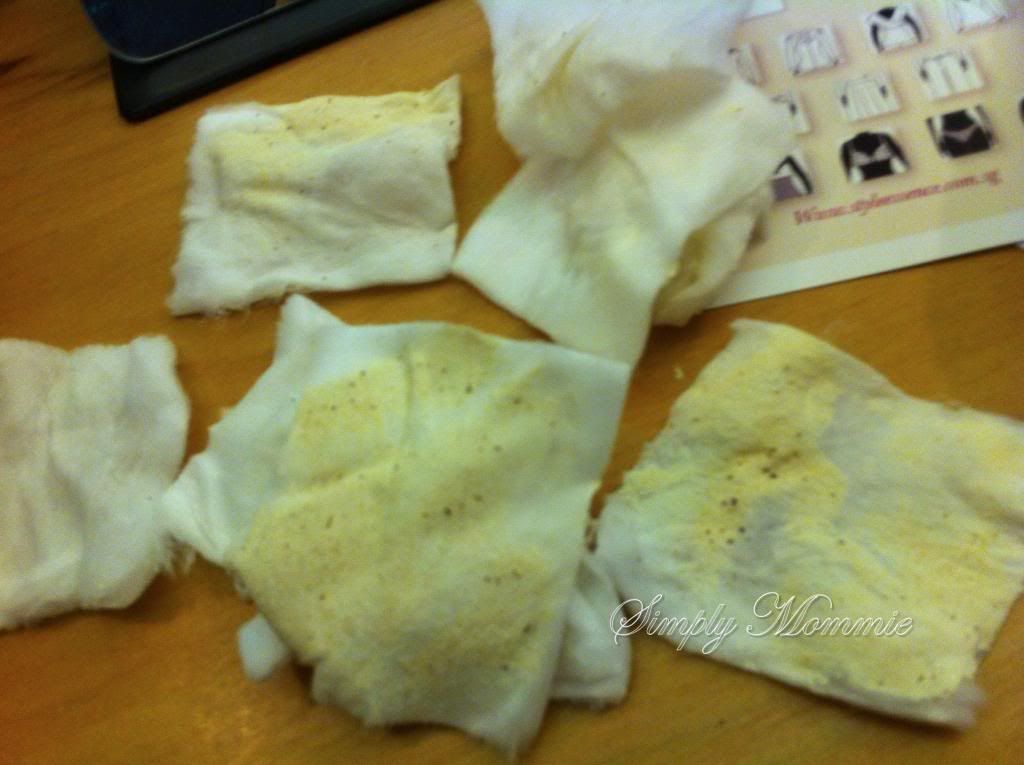 We also tried on a lip mask (first time I've heard of a lip mask!) and it really does plump up the lips, making the lips more luscious! I didn't really see a big difference in mine but it was very obvious in some of the ladies at the session.
After that, the most exciting part was the hands-on makeup session where we had a chance to learn to put on makeup after Florinda did a demo on one of the ladies.
I didn't get a proper chance to take a photo of myself right after the session because I was rushing home for booby duties as I was away from my boy for a long time and he was clamouring for milk at home, according to the hubby. Well, this is me, with slightly messy hair and some smudged makeup after I reached home (can you see a little hand in the pic near my neck? Yeah, I was breastfeeding while taking the pic!)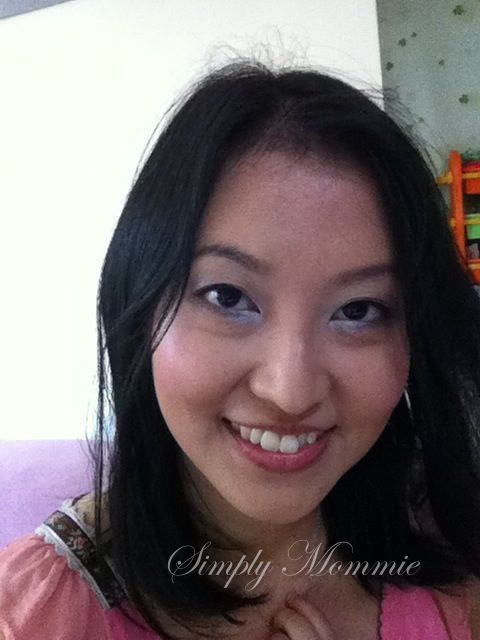 Florinda, the mumpreneur and founder of Style Essence, is running a charity drive in celebration of Mary Kay's 50th anniversary. Hop over to Flo Mummy to learn more about how you can help by simply purchasing a lipstick/ lip gloss and her team will donate $10 to the Singapore Children Cancer Foundation with every lipstick sold. Style Essence is a Singapore-based beauty and image company that offers expert services on styling, makeup and skincare.
Disclosure: I won a complimentary session from Estella's post about her experience at a Style Essence grooming workshop. No monetary compensation was received for writing this post.