After my blog post about my little girl's masterpieces done at HeART Studio, including the one that she did for Village Hotel, Katong, I had quite a few queries about the studio as well as the classes.
I'm glad to say that HeART studio has kindly offered readers of this blog complimentary passes for THREE sculpture lessons for kids ages 3-4 years old (one pass for each class, one winner is entitled to only one of the classes). Students will get to learn unique ways of handling the modelling clay to create sculptures.  The use of modeling clay helps to enhance the child fine motor skills through techniques like coiling, pinching and rolling. For the December art class passes giveaway last year, many of you actually asked for clay/ sculpting lessons and well, we heard you!
Presenting the pretty sculptures the kids will be doing this time:
1) Robot
2) Cat
3) Flowers
Little Masters Workshop details
Age Group: 3 – 4YO
Class Duration: Approx. 2hours
Workshop Dates & Times: Refer to schedule below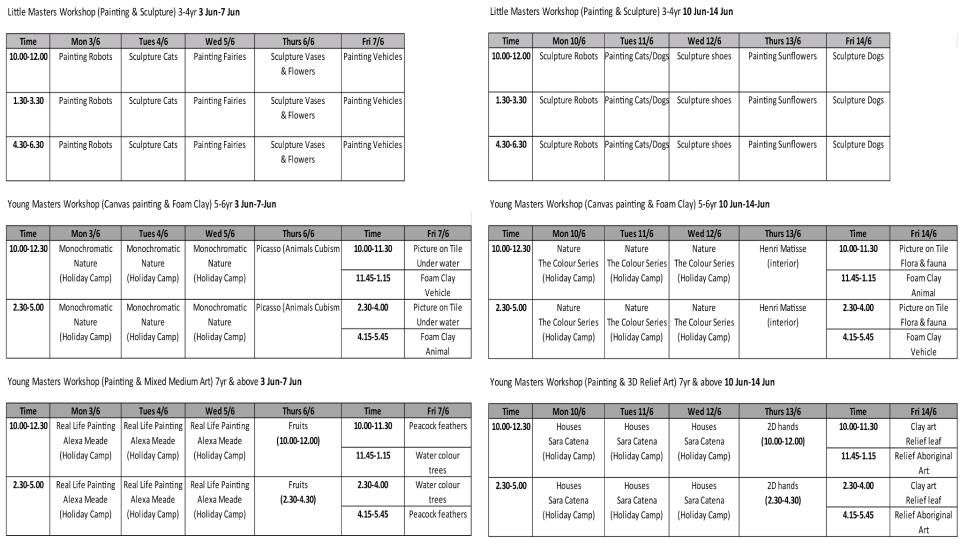 Or click here to view the schedule on HeART Studio's Facebook page.
Heart Studio 
1 Charlton lane #01-04
Singapore 539631 Tel: (65) 6554 7563
Fax: (65) 6554 7562
Email: info@heartstudiosg.com Website : 
http://www.heartstudiosg.com/
As usual, to participate in this giveaway, simply fill up the Rafflecopter widget below: