When I knew that one of the activities to celebrate the Singapore Mom Bloggers group turning one this year was an adult canvas class at HeART Studio, I quickly jumped at the chance because I love art but have not had time or money to dabble much in it. It turned out to be quite an experience because my little girl was having her art lesson in the next room while I had mine in another. We were both very excited about the idea of going for art class together!
Anyway, I arrived a little late so I immediately got to work after teacher Ghaz explained how to start. I've never worked on canvas so this was my first time!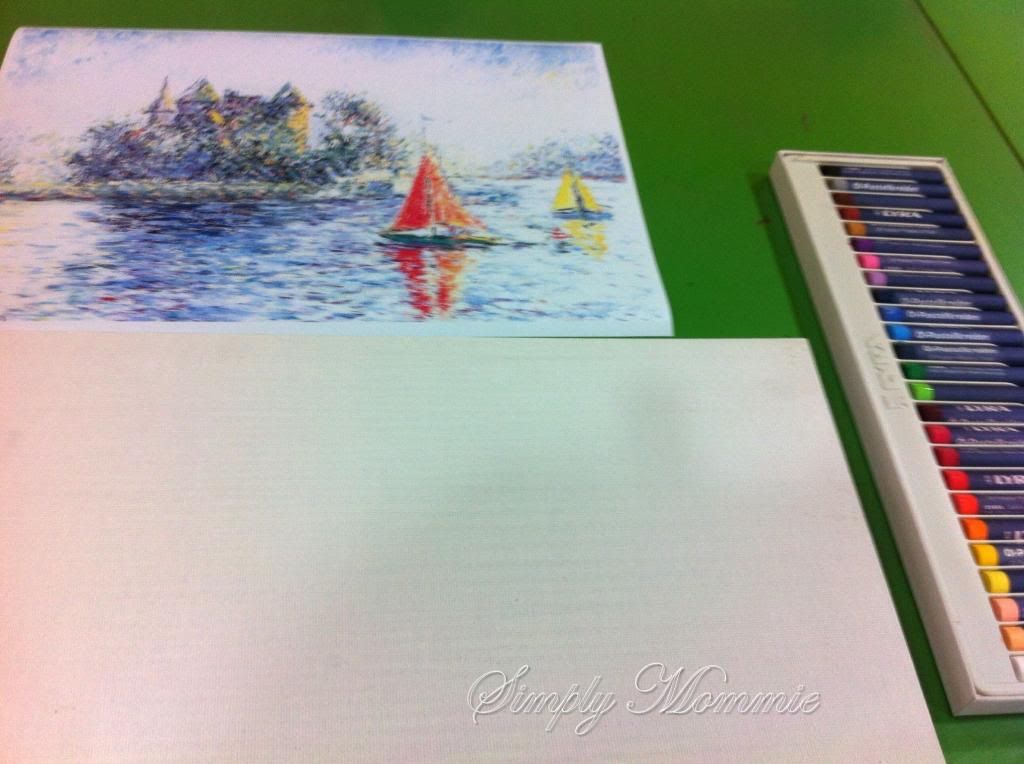 I was hard at work so I got teacher Elma to help take a photo for me: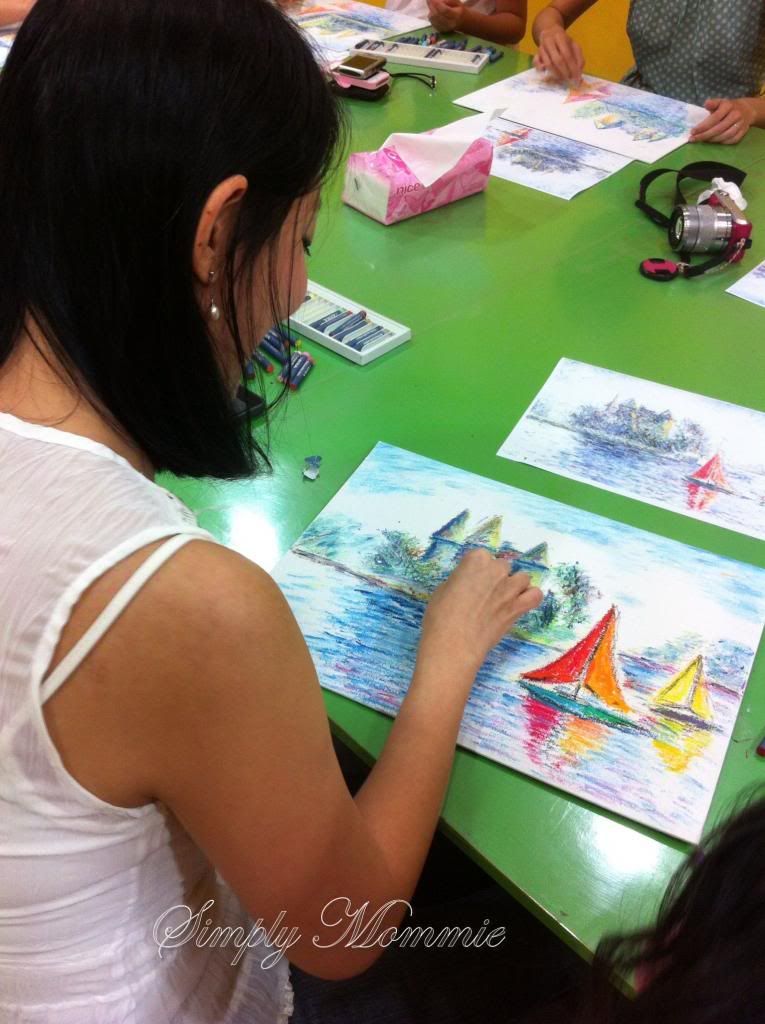 I finished my masterpiece relatively quickly and I went about taking photos which I had missed out on because I was late.
The theme of the lesson was Pissarro's 'Harbour Scene' or 'Le chateau des seigneurs d'estaing a bort-les-orgues', and our medium was oil pastels instead of acrylic paint. I didn't know that oil pastels work so beautifully on canvas!! Time to sneak my little girl's oil pastels out for my own use!
Here's a pic of the rest of the Singapore mom bloggers in full concentration: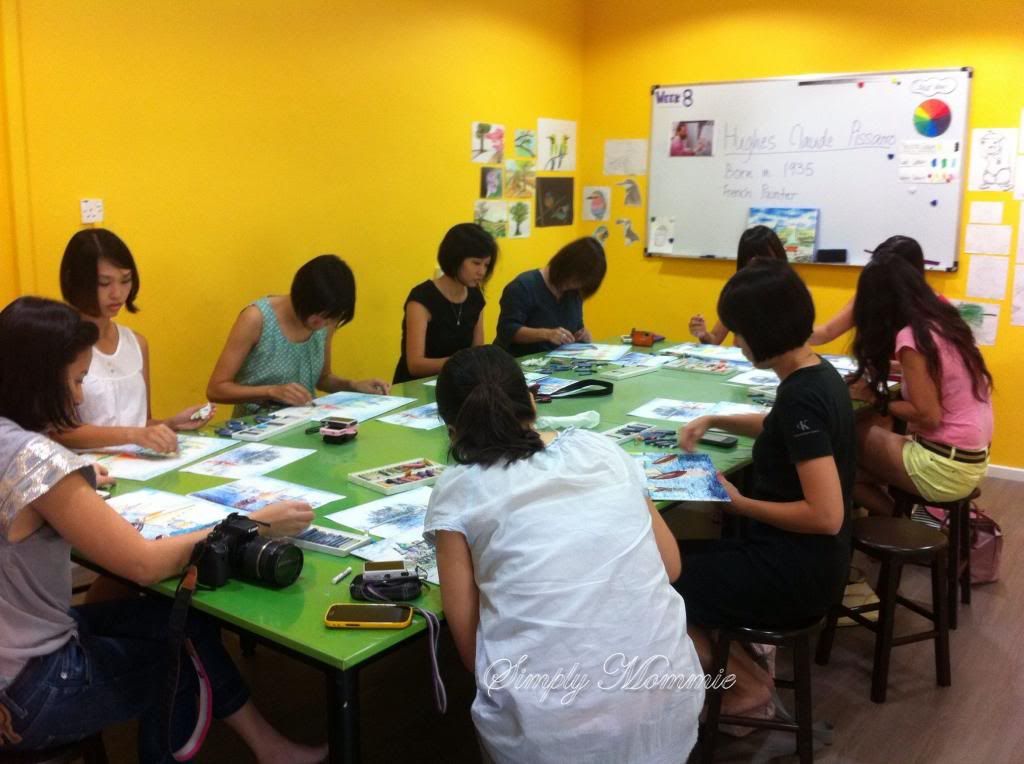 And of course, here's a pic of my work:
And our beautiful group photo:
HeART Studio conducts adult canvas classes to teach basic art sketching to canvas art and it takes just two people to start a class, so you can grab a friend and go together!
The school also offers art classes for children 3 – 12 years old (which you already know!). Hop over to view my daughter's masterpieces done at HeART studio here.
Also, if you have children 3-4 years old or have friends with kids of that age, hop over here to win complimentary art class passes for the June holidays!
Heart Studio 
1 Charlton lane #01-04
Singapore 539631
Tel: (65) 6554 7563
Fax: (65) 6554 7562
Email: info@heartstudiosg.com Website : 
http://www.heartstudiosg.com/
~~~~~~~~~~~~
If you like this post, please hop over to my Facebook page where I connect with my readers and I would love to have you following my newly set up social media accounts – Pinterest, Twitter and Instagram. 🙂