Arteastiq's signature concept of combining the tea lounge cum social painting studio has been given a brand new packaging in MUSEO at Sentosa Cove, where we were recently invited for a food tasting session.
We went there for my birthday celebration, where both of us enjoyed some couple time, soaked in the interesting atmosphere and were treated to a wide array of good food and drinks.
If you go early enough, you would be able to catch the magnificent sea view. We obviously didn't quite make it to check out the view.
Nevertheless, we made ourselves comfortable at the table – the seat is actually a day bed so we kicked off our shoes and stretched our legs out!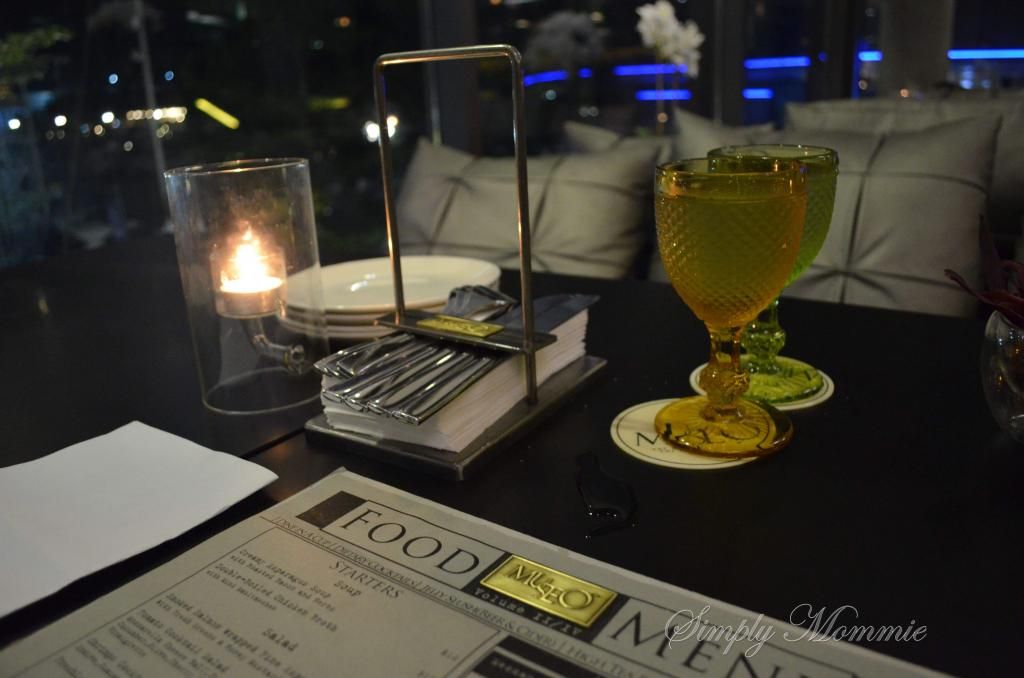 While waiting for us to make up our mind about our orders, we were served sweet potato chips: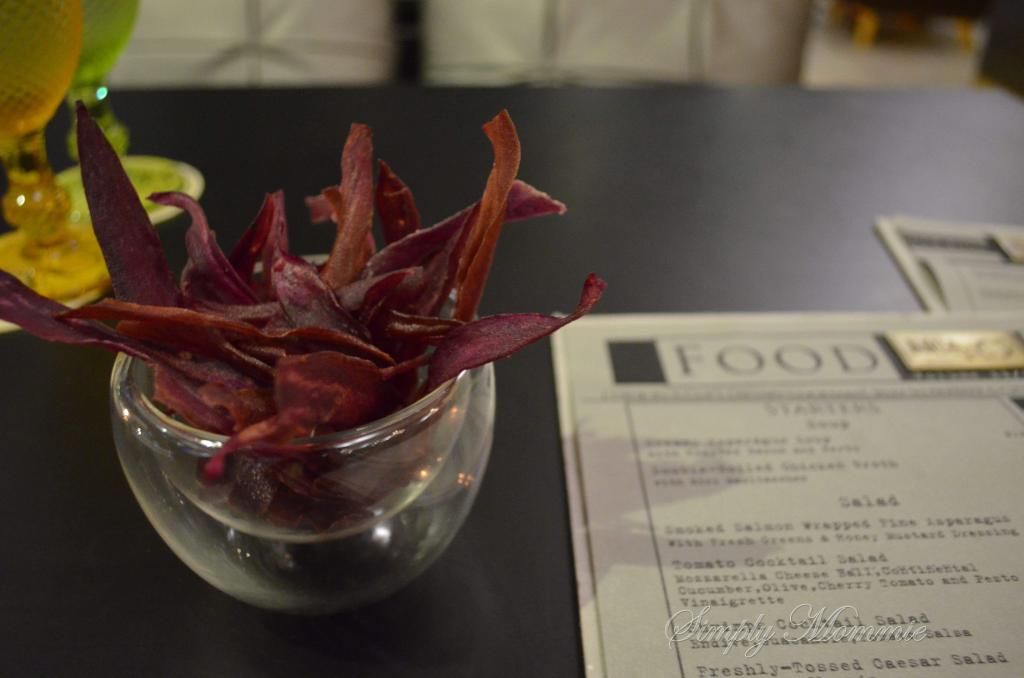 We had a customised Mezzanine set ($39):
We noted how the Mezzanine dishes are named after famous artists and their works:
Out of the four dishes, I loved the soft shell crab best, followed by the roast pork belly, squid and cheese (in that order). If you know me well, you would know that I don't like pork belly but since this was a food tasting session, I tried it and well, I loved it! It was extremely crunchy and I hardly tasted the fats at all!
The soft shell crab is really quite spicy so if you want something spicy, go for that! I don't really like squid but this was ok, possibly because I liked the peppery sauce. As for the cheese, it's not bad (my hubby liked this) – I prefer it plain rather than dipped in the cranberry sauce it was served with.
If you want a drink to go with your meal, I highly recommend the lychee tea (I had the cold version). It's extremely delightful! If you just want to paint an afternoon away at Museo, this is the drink you must order.
Hubby had the pear tea (hot) since he wasn't feeling very well:
The pear tea is milder in taste compared to the lychee tea, but still nice and thirst-quenching.
For the entrees, I had pan roasted cod fillet with baked scallop in its shell with onion relish and mushroom risotto.
The cod was soft and creamy and the skin was crisp. I didn't like the onion relish very much even though I'm quite a fan of onions. The baked scallops were quite nice but I thought the mushroom risotto could have been better. I was looking forward to having risotto but I found it lacking in moisture and there wasn't much of a mushroomy taste.
Hubby had the two way lamb (shepherd pie and roasted marinated lamb rack, served with sauteed arugula and cherry tomato chutney):
The only complaint my hubby had was that the serving of the lamb was far too small – it tasted marvellous, according to him. Fortunately, the shepherd's pie managed to fill him up a bit. 🙂
Before I show you what we had for dessert and after-dinner drinks, here are some pictures of the place! We had a view of the chefs:
Art pieces like the one below adorn the place:
And of course here's the art jamming studio in the centre of the restaurant (which can be converted into an area for a small exhibition):
There's also a private function room where functions or business meetings can be held:
This is the birds eye view of the restaurant's main entrance area (you'd have to climb up a flight of stairs to reach the dining area if you enter from this entrance):
This area is suitable as the initial reception area for holding guests prior to the actual function, be it a solemnisation or company event.
Now back to FOOD 🙂 For dessert, we had strawberry crumble:
I found the strawberry a tad too sour but overall it was still good 🙂
Boasting a range of more than 30 specialty cocktails, Museo is not known as a Barroom for nothing. 🙂
Hubby had the Kopi-O:
It's not just the normal local perk-me-up, in case you're wondering. This cuppa is a combination of vodka and freshly brewed espresso, a perfect marriage of the two beverages according to the hubs.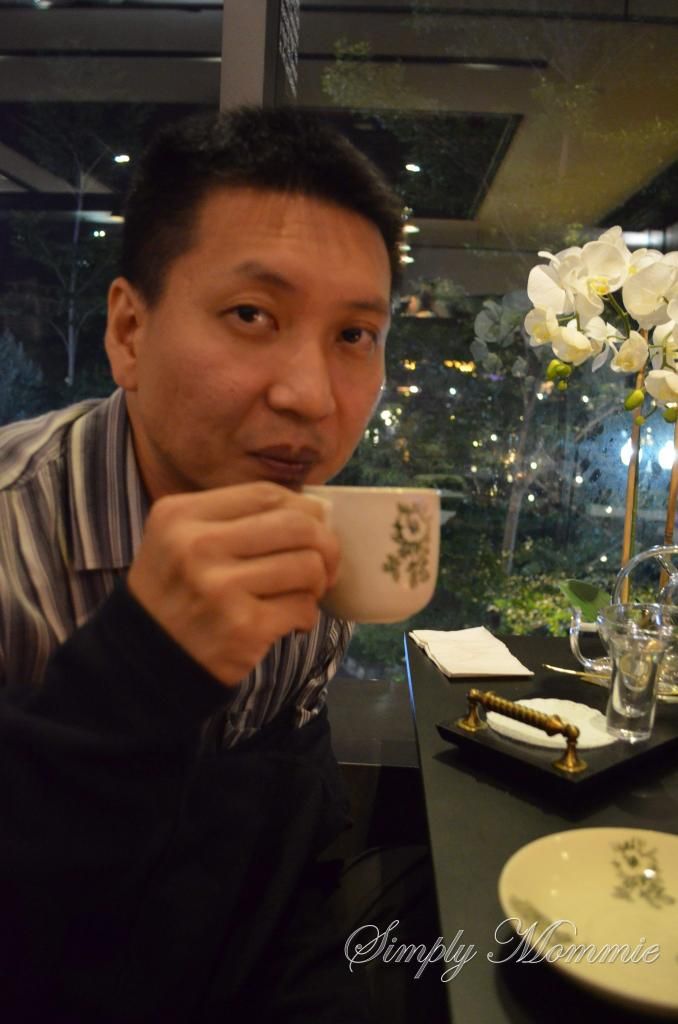 Since I'm still breastfeeding, I had to take a cocktail erm, without the alcohol. 😛
I had a Dietary Cocktail – Cucumber Mojito:
A twist to the popular mojito, this cocktail is made with white rum, cucumber, mint and citrus. Since mine didn't come with the white rum, I can't say for sure that this would be nice, but I loved the taste of the combination of cucumber and mint. After my heavy meal, this was indeed a wonderful drink to end the dinner. 🙂
MUSEO
OPENING HOURS
Sunday to Thursday: 1.30pm to 1am
Friday and Saturday: 1.30pm to 2am RESERVATION
6734 8066 LOCATION
Quayside Isle
31 Ocean Way, #01-22
Sentosa Cove, Singapore 098375  
Disclosure: Our meal was sponsored by Museo. No monetary compensation was received. All opinion are 100% mine.
If you're searching for a place to dine, you may be interested in these other food reviews:
And remember to Like & Share the review with your friends and family! 🙂
~~~~~~~~~~~~
If you like this post, please hop over to my Facebook page where I connect with my readers and I would love to have you following my newly set up social media accounts – Pinterest, Twitter and Instagram. 🙂