Have you ever found yourself in a situation where you have no control over what's happening, even if you wished you could with all your might? If you're a parent, then you probably have had a chance to be in that situation. What then do you do in such a situation? There is possibly only one thing to do, and the most important thing too – PRAY.
Back in 2011, I was thrown into such a situation and I must say, my lesson in faith was pretty long-drawn too.
So what happened that started it all, you ask.
Well, I got pregnant.
Good news, you say. But back in February 2011, I wasn't pleased at all. I wasn't planning on having more children after my firstborn. The birth was traumatising, the confinement month with my mother-in-law was a nightmare and my girl was a difficult baby. No more babies, I concluded. And then it happened.
I was thrown off track entirely because I had already planned the homeschool direction for the year, everything was going as I planned, my girl just started becoming easier to take care of – having a new baby meant having to toss everything out of the window and the thought of confinement just scared me to bits (no foul language on my blog, so yup, that's the sanitised version).
Babies are blessings from God – I just couldn't see this back then, until… I almost lost him.
I look at my cutie's face now and am reminded of how much he is a blessing to me, to our little family, and how God has worked miracles for us to bring this little man into our lives.
The first trimester was rocky. I was spotting all the time. Then there was this particular evening, when I got off the sofa and felt a very sharp pain in my abdomen, followed by a gush of something hot down below. As I limped in pain to the toilet to check things out, it was what I thought it was – bright red blood. Brownish spotting was something I was familiar with but bright red blood wasn't.
There wasn't any more bleeding immediately after that but I put on a sanitary pad, fearing the worst and informed my hubby that he may need to take urgent leave the next day. Thinking back, I was super calm then, being able to take it all in stride and not even calling the gynae. I'd familiarised myself with all miscarriage symptoms back then because of spotting issues and profuse bleeding was a sure sign and mine wasn't. I went to bed with a heavy heart.
The next day passed without issue, no more bleeding and there wasn't even any spotting! Slowly the first trimester came to an end and I met the next obstacle. After one of the tests done in the second trimester, they detected that there was something wrong during the blood test and I had to undergo further tests. Waiting for the results in that two weeks was the longest wait in my entire life, to know that everything was well and baby is fine and absolutely normal. I remember holding on to Alicia and crying one of those nights, so afraid that I wouldn't have a second baby to cradle in my arms. But God was good to us.
From then on, I loved my unborn child more than ever, and forgot all about how the pregnancy affected our plans and lives. Then came the next scheduled appointment with the gynae which revealed a low lying placenta. I was given lots of advice about what not to do and that included not overexerting, trying not to carry the first born etc. But I was always on my own. Of course, talk of my mother-in-law coming over to 'help' came up but to ensure that I do not end up having a pre-term delivery due to undue stress, we went ahead with my one-man-operation as per usual and by God's grace, I survived. The placenta moved up eventually and I had enough strength to carry out my daily routines without glitches.
I remember having a conversation with my mum prior to delivery. How will you cope during confinement, alone, my mum asked. I told her not to worry. I know I will, because God will grant me strength. I never once doubted that I would be able to handle it all on my own, seriously. I've had enough lessons in faith in those few months.
And then I delivered little Alex, and had our little family camp all together in the ward for the three nights I was there. We were told we may not be able to let my firstborn stay over in the ward but my girl had never been away from me. I was more nervous about this than the actual delivery! I should never have doubted my God because everyone at the ward was wonderful and it almost seemed like a staycation, at least for my daughter. 😛
Little boy was discharged together with me. But on my way up to my flat, I noticed he was very yellowish. Jaundice, I said but no one agreed with me. The subsequent day was the jaundice check at the polyclinic and it revealed that Alex was very jaundiced and needed to be warded immediately.
We headed home and I started packing up for the family to stay over at the hospital again, not without tears streaming down my face of course. I wasn't a first time mom but my girl had no jaundice issues and with post-natal hormones, I wasn't in very good shape (literally too). Hubby held me briefly in his arms while I tried to breathe in and out and then I resumed packing, tears still rolling down freely.
Of all times, when my boy needed a ward, all the wards were filled and there was already a long waiting list for Class A wards, the only type of wards that the whole family can bunk in together. I was tandem breastfeeding and I couldn't leave either one of my children (though technically, I know it's possible, not without shedding a million tears of course). I wasn't going to leave my 5 day old baby all alone in the hospital. So I did what I could do – I prayed.
And the miracle happened. We got a ward after I relayed my difficulties as a tandem feeding mom who had just undergone c-section to the A&E doctor. We were blessed immensely – the doctor who attended to us happened to be my husband's ex-classmate whom he had not met for almost 20 years and he's a senior doctor. Suddenly, God opened the doors for us and we found ourselves in a ward. Either the doctor really empathised with me or I must have behaved like a desperate mom on the brink of depression – either way, I know I was blessed to have met the right person at the right time.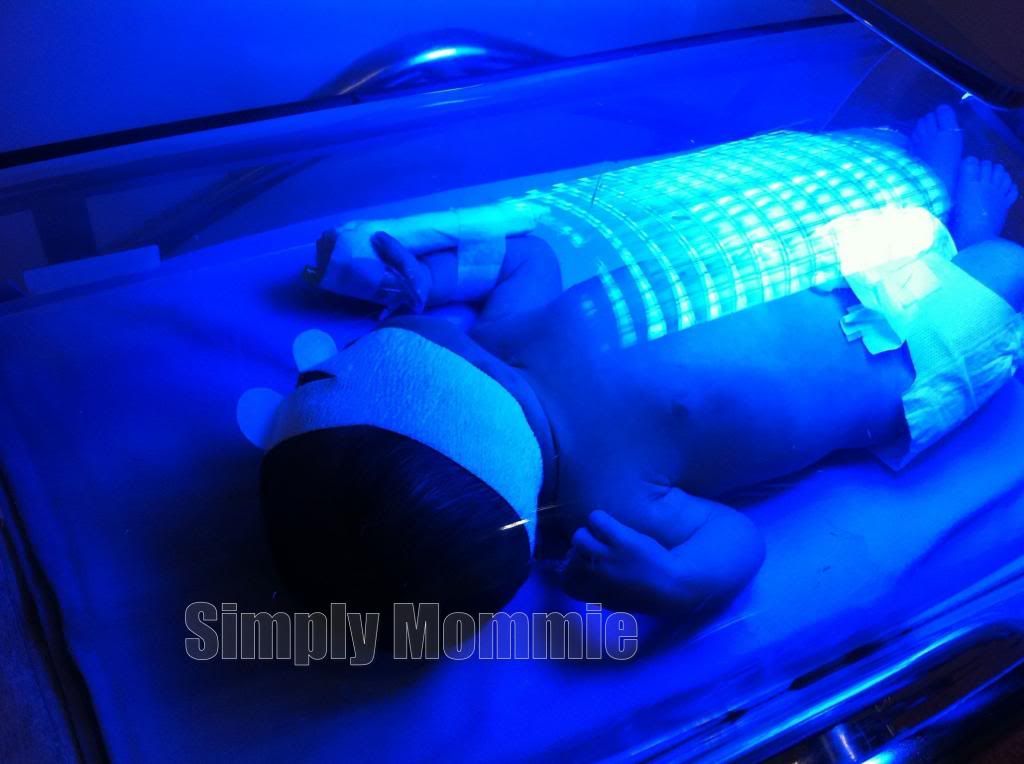 To sum up my extremely long story of how I survived the trials that came my way, all I have to say is, I know I'm blessed and my God is watching over me, over us.
Link up with Rachel or simply hop over to read more real life stories shared by mums about the trials and tribulations in life.