The first time I cooked this simple chicken stir-fry dish, I did it without the curry leaves and honestly, you can omit the curry leaves if you don't have them or can't lay your hands on any because with or without the curry leaves, this chicken dish is still delicious because of the sauce. The curry leaves merely add another dimension of taste and increase the fragrance.
I concocted this dish on a day when my hubby developed a sore throat and I had planned to cook gongbao chicken (宫保鸡丁). Naturally, plans of that spicy dish went out of the window but I still wanted to try out this non-spicy gongbao sauce that I had bought.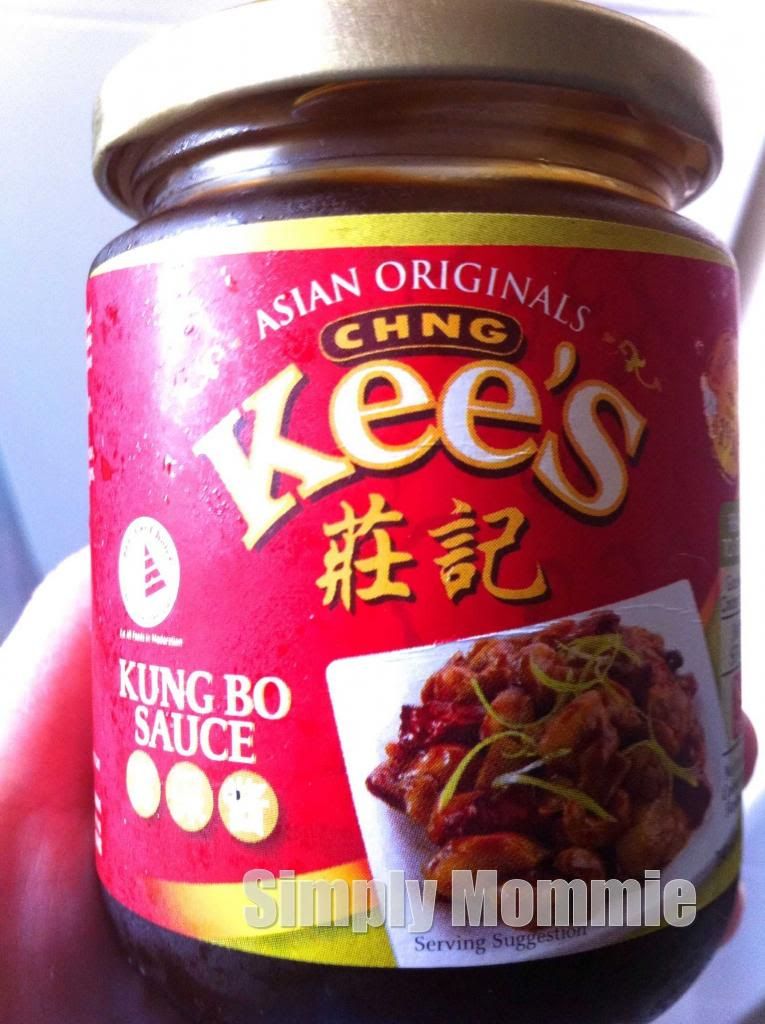 I like that it comes non-spicy so that you can adjust the spiciness according to your preferences with dried red chilli. I made the special sauce by combining this kung bo sauce with other condiments because I found the taste of the sauce on its own lacking. This concocted sauce of mine goes really well with chicken stir-fry dishes, and I've tried this out in veggie with chicken stir-fry dishes and it's excellent too – always lapped up super fast by the children and hubby. 🙂 Give it a try, won't you?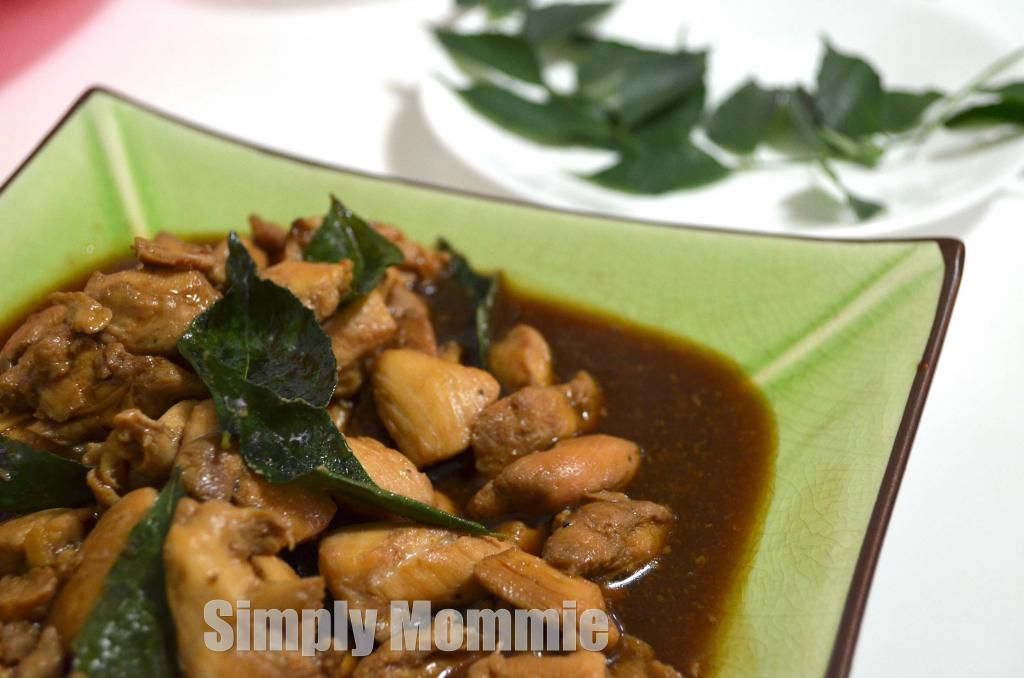 Special sauce curry leaves chicken recipe
Prep time:
Cook time:
Total time:
A quick chicken stir-fry in a special tasty sauce, suitable even for children.
Ingredients
250g chicken fillet, tendons removed, diced
1 garlic clove, minced
1 sprig of curry leaves
Sauce
Gongbao sauce 1.5 tablespoons
oyster sauce 1 tablespoon
water 6-8 tablespoons
sugar 1 teaspoon
Marinate the chicken in:
1-2 tablespoons chicken marinade
1 tablespoon oyster sauce
a few generous dashes of garlic powder
a dash of black peppper
1-2 teaspoons sesame oil
Instructions
Marinate the chicken and set aside.
Add a teaspoon of oil to the HappyCall Pan.
Add the curry leaves and garlic and fry till fragrant.
Add the chicken pieces, stir-fry and arrange the chicken pieces such that they form only one layer in the HCP.
Cover the HCP for 2 minutes and cook on medium heat.
Open the HCP and add in the sauce. Stir-fry for 30 seconds.
Cover the HCP and let the sauce simmer with the chicken for 30 seconds - 1 minute.
Dish and serve.