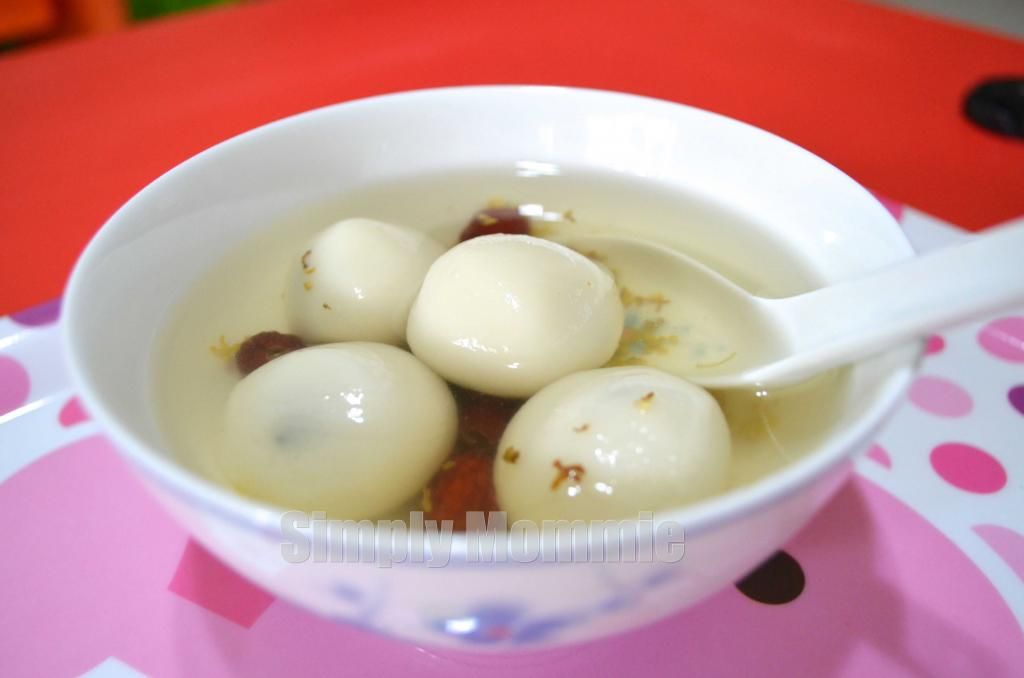 Tired of the traditional ginger broth that glutinous rice balls come in? Here's a refreshing  soup made with osmanthus and red dates that I made for the family since ginger broth isn't well-received by children as you would expect. 🙂
Actually I made this soup for the family on the last day of Chinese New Year but I didn't manage to find time to blog about it. My family's not big on the traditional type of glutinous rice balls so we always have black sesame rice balls which we buy from the supermarket.
If you're unfamiliar with osmanthus (桂花), it's believed to improve complexion and reduce inflammation and heatiness.
Glutinous rice balls in osmanthus red date soup
Prep time:
Cook time:
Total time:
A simple refreshing soup to pair with glutinous rice balls.
Ingredients
8-10 Black sesame glutinous rice balls
4 teaspoons osmanthus
8-10 small seedless red dates
water
rock sugar to taste (see cooking note 1)
Instructions
Rinse the red dates and place them together with the osmanthus in a pot of 1-1.3L of water.
Once the water starts boiling, simmer it for at least 15 more minutes (see cooking note 2).
Add rock sugar to taste when you are ready to serve.
Sieve out the red dates and osmanthus if you do not want them in the soup.
Bring a separate pot of water to boil and add the glutinous rice balls in when the water is boiling. Once the rice balls float, they are ready to be served.
Dish the rice balls out in bowls and pour the soup over them.
Serve hot.
Notes
1. If you are using glutinous rice balls with fillings such as black sesame or peanut, add more rock sugar to the soup. You should make it taste sweeter than you would like it or else after you have bitten into the first rice ball, the soup would be tasteless.
2. The longer you allow the osmanthus to steep in the soup, the darker the colour of the soup would be and the more fragrant it would become.