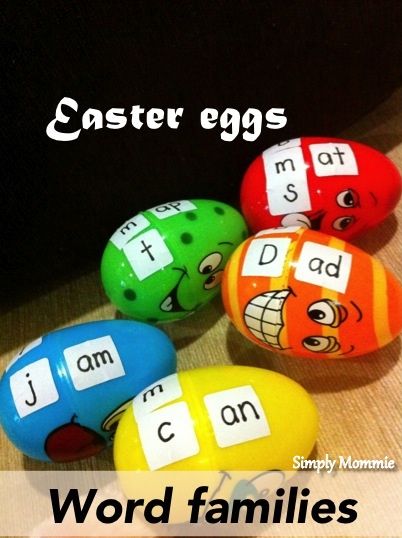 I saw this idea of making Easter eggs word families some time last year during Easter and got down to making it then, though this is the first time I'm blogging about these. (I can't remember where I saw this so please forgive me for not being able to link up with you if this is your idea.)
For a start, I made the simple CVC word families and focused on only –an, -at, -am, -ap and -ad.
Simply twist the egg to form new words! (psst, twisting the eggs requires some skill too so yeah! worked another component of learning in!)
If you're stuck with easter eggs after Easter's over, you know what to do with them! 🙂
~~~~~~~~~~~~~
If you like this post, please hop over to my Facebook page where I connect with my readers and I would love to have you following my newly set up social media accounts – Pinterest, Twitter and Instagram. 🙂 Just drop me a note and I will follow you right back!