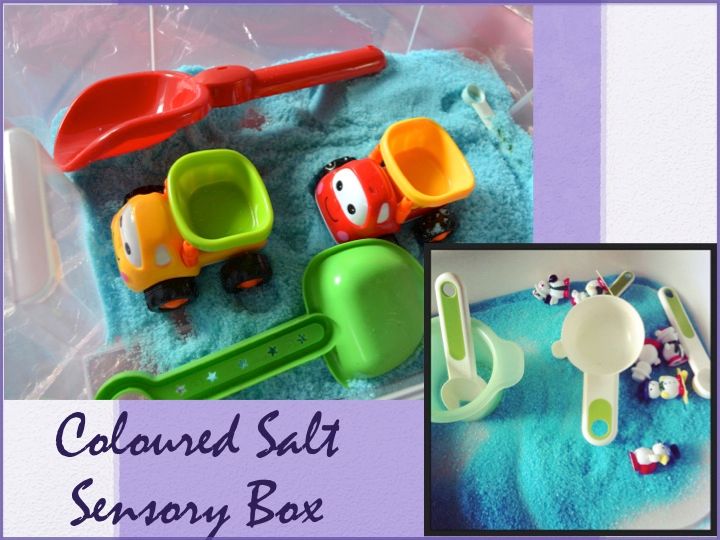 I'd read about colouring rice, salt and pasta for the longest time and finally got down to colouring one of these – SALT. It seemed to be the easiest and fastest to do so after seeing how the Penguins small world play I constructed (with mainly salt) was such a hit, I decided to colour my very first batch of salt, just to see how it would turn out.
I went with blue since it's my little girl's favourite colour, but it was my boy who got to play with this first as she was in school when I coloured the salt. With two packets of salt and just a couple of drops of food colouring, I mixed in the colour with a disposable glove (you can do it with a ziploc bag too) and voila, it was ready for play! No wait-time at all as I used very little food colouring for the amount of salt and I was so pleased with the beautiful shade of blue. It made me happy just to look at it! To add to the sensory element, I added a couple of drops of Oceanus fragrance oil. If I ever make purple rice or salt, I'll add lavender oil for sure! 🙂
Anyway, I love how salt feels so similar to sand but maybe that's why my little boy doesn't really like to touch it while my girl tries to bury her feet and hands in it.
I threw in measuring spoons and a small container initially but my boy decided that he wanted the snowmen cupcake toppers in too so I added them in. These cupcake toppers come in so handy – they were the highlight of my little girl's Christmas playdough imaginative play and of course the Christmas cupcakes I made for her last year.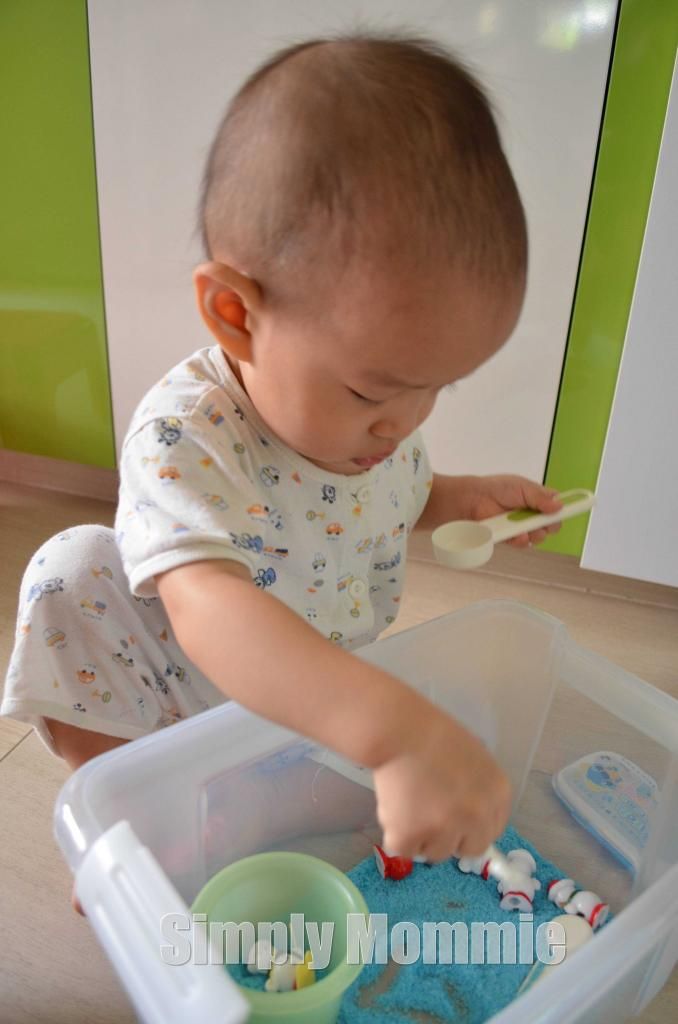 After both of them had had enough with these measuring spoons, I brought out two spades and two little trucks – two of each so no fights right? I was so wrong because they fought over the colour of the spade and truck. Sigh. But everything still went as per planned after they finally compromised…
I think my little girl had more fun with this as she could make tracks in the salt with the trucks and fill up and empty the trucks while my little boy well, just scooped … and scooped. But scooping I guess must be rather fun for a kid of his age as he just went on scooping for a long long time. 🙂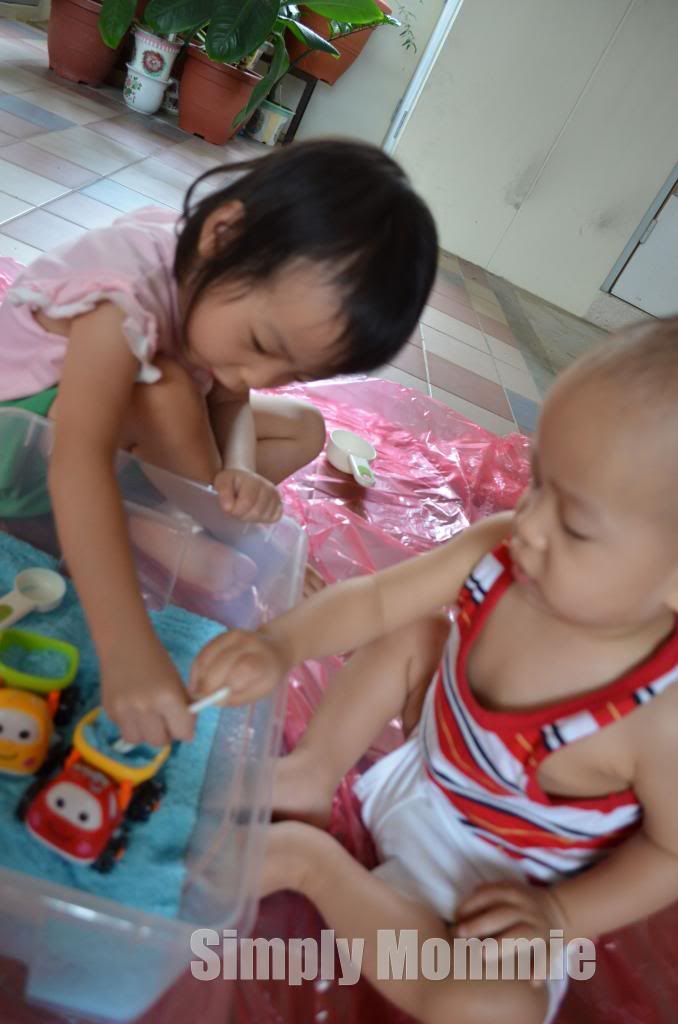 Other sensory activities:
~~~~~~~~~~~~
If you enjoyed this post, please share your thoughts in the comments or share the post with your friends by clicking on the social media buttons below. Do hop over to my Facebook page where I connect with my readers and I would love to have you following me on Pinterest, Twitter and Instagram too 🙂