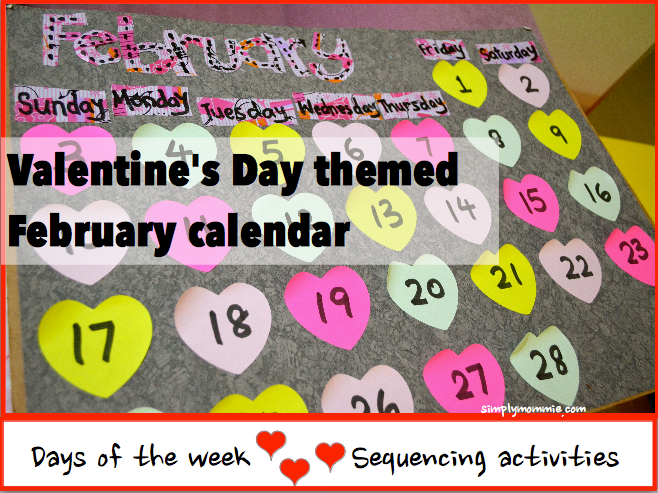 There are so many Valentine's Day activities for kids this year and I can't wait to try some of those that I've come across! And of course, I just have to add to the list of activities! As my little girl will be learning about the calendar, sequencing days of the week and months in school pretty soon, I thought I'd make a Valentine's day themed February calendar for her to work on these concepts.
To save myself from endless cutting of heart shapes, I got a pack of heart-shaped post-its, wrote the dates in Feb and stuck them on a sticky board. Then I cut out bright lovey-dovey shades of pink from a plastic bag (don't you love recycling too?) and wrote the days of the week on rectangular pieces and cut out the alphabets that make up February, adding only tiny dashes with a black marker to spice up the look. You could of course use pretty scrapbook paper which I unfortunately don't have any at the moment.
I first showed her the month of February on a calendar and got her to see the similarities between the constructed piece and the actual calendar. Then we spelt February together, and went through the days of the week. We proceeded to go through the dates in sequence.
Sequencing numbers (dates)
I removed 5 numbers randomly from the board and got her to fill in the missing numbers. In this practice, we managed to go through concepts like which number comes before/after ___, what number is between ___ and ___ and we practised counting on from a selected number before a blank to find out the answer instead of counting from the start (number 1).
Word recognition and sequencing
I removed four days of the week and she was to place the words in the correct places:
We worked with prompts like 'which day comes before/after ____?' but she wasn't very sure so she almost always had to begin from Sunday before she could fill in the blanks.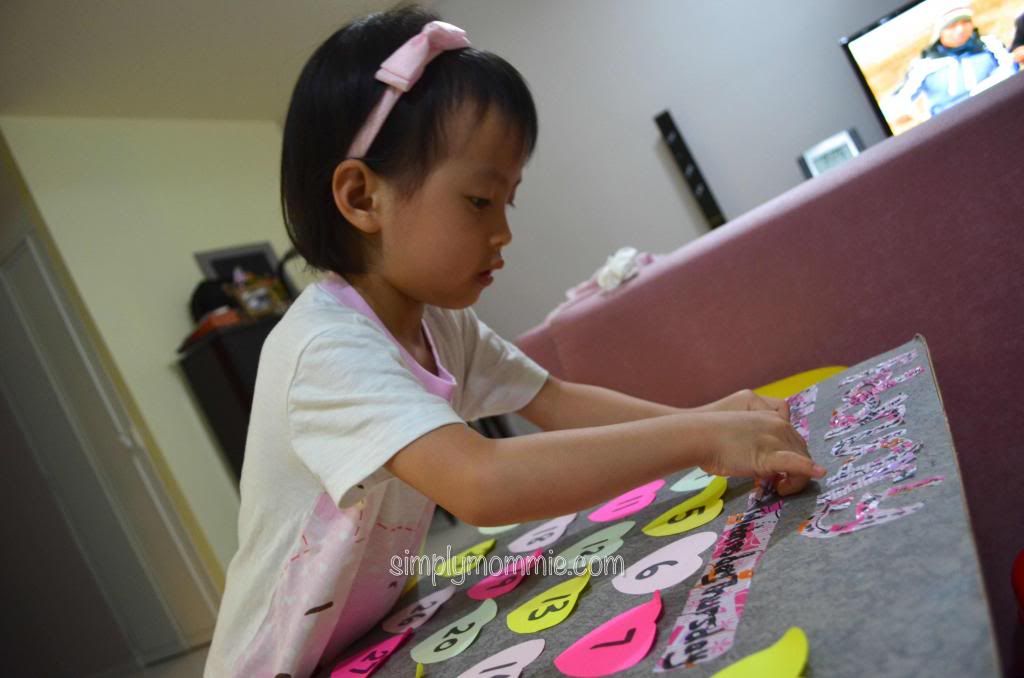 She definitely needs more practice in sequencing both numbers and days! After that, I think I may work on getting her to learn to spell February too by removing a couple of letters from the word and getting her to place them in the correct places. 🙂
If you're looking for some real roses for your loved one this Valentines Day, why not check out Roses Only?