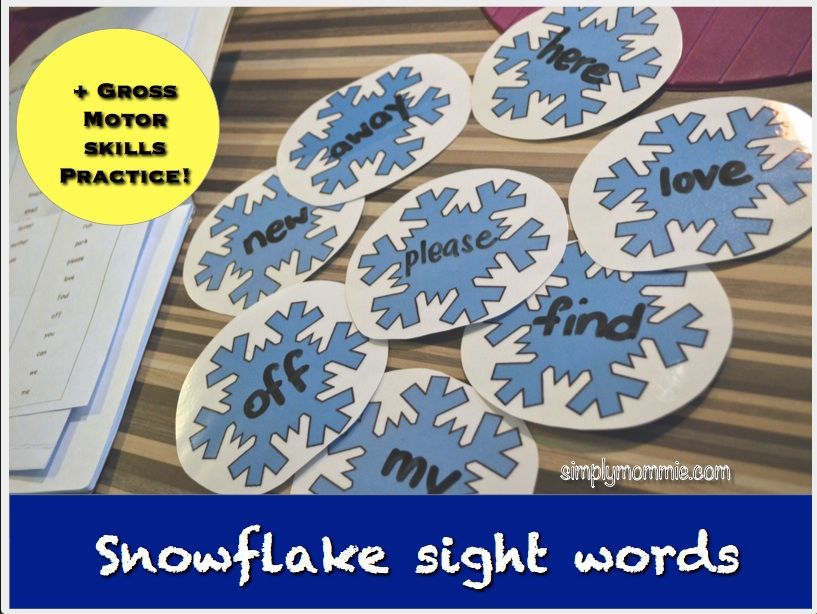 It's snowing elsewhere in the world but definitely not in Singapore so we just have to make do with a simple snowflake activity! Actually I had this sight word game planned for advent 2012 but we didn't get to work on it in the end as we were too busy hanging out and having fun as a family before school term started. 😛
I got the free printable blank snowflakes from Playing with words 365. I printed a total of only eight snowflakes as too many would just cause my girl to be unable to concentrate properly.
You see, she'd come home one day in week 2 of school with a list of sight words for Term 1 which parents are supposed to go through with the kid. While she knows quite a handful of the words, I found it very taxing to keep nagging at her to read off the list with me so I decided that I had to try something more interesting and so here's a simple sight words game!
I laminated the snowflakes and and wrote a sight word on each snowflake with a dry-erase marker. I made sure that I included a couple of really simple ones which I'm sure she knows so she doesn't get too intimidated that she doesn't want to play at all.
We started off by getting her newest favourite little trinket to select a word for her to read. I had wanted to throw a 'stone' (the retro five stones made with cloth and filled with green beans/ sand) but I just couldn't find one when I needed it so she suggested using her toy:
After one round of playing in that manner, we decided to change it a little and I told her to hop onto whichever sight word I called out and she had to balance on a certain foot mentioned in the instructions: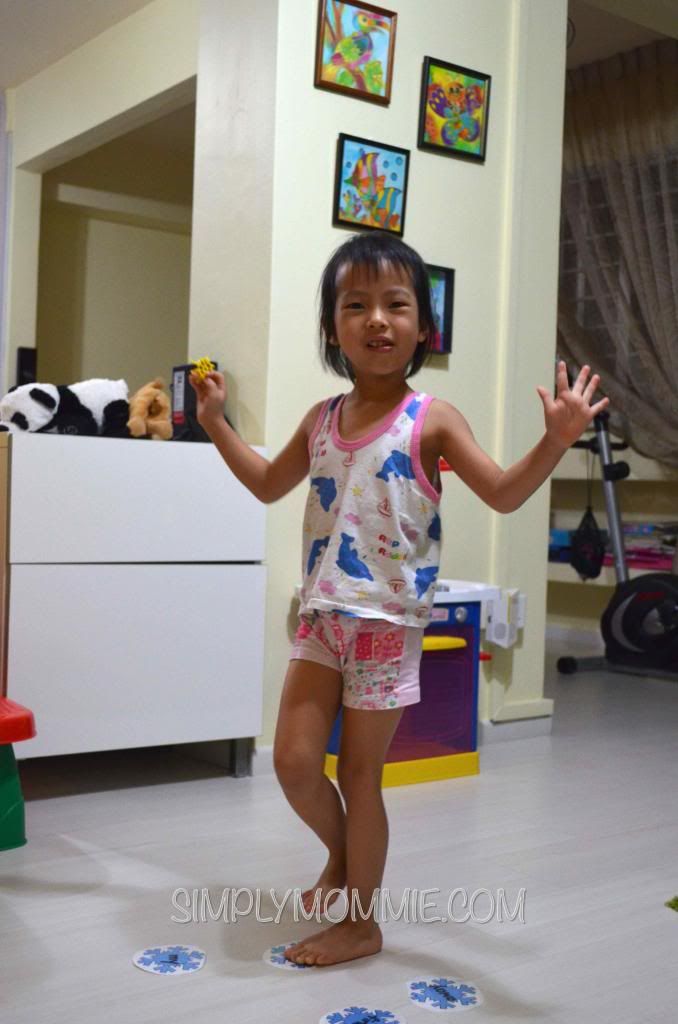 There! We combined learning and revising sight words with some gross motor skills! We managed to cover a total of 16 sight words, playing at least twice with each set of 8 words so that she would have more practise with words that she's unfamiliar with. Another one of the variants we tried was to say the sight word in Mandarin (just for illustration purposes: 爸爸) and she'd have to look for the word in English (i.e. 'father'). She's not very good in her Mandarin but she managed to do just fine, much to our surprise!
We'd probably be doing a Valentine's Day-themed sight words game soon… with that list from school of course! 😛
~~~~~~~~~~~~
If you enjoyed this post, please share your thoughts in the comments or share the post with your friends by clicking on the social media buttons below. Do hop over to my Facebook page where I connect with my readers and I would love to have you following me on Pinterest, Twitter and Instagram too 🙂