My little one has more or less stopped mouthing small objects so I felt that it was time to let him try out some activities to hone his fine motor skills.
#1 Coins
We started when he was 15 months+ with slotting coins into an old coin box. He absolutely loved this activity so when we bought a dinosaur money pot for him, he was thrilled!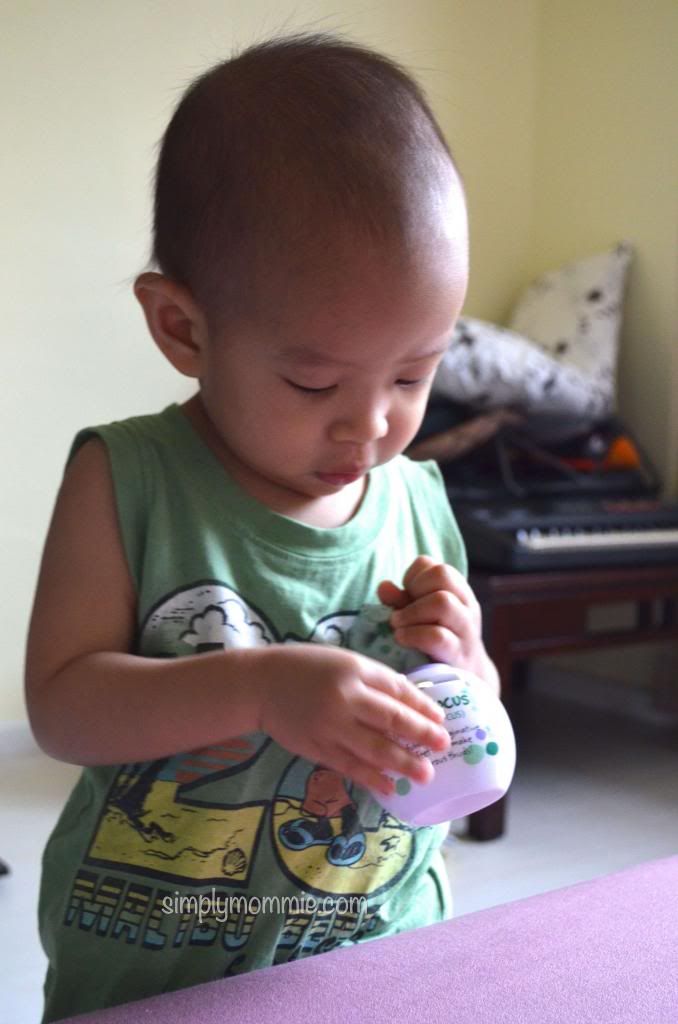 #2 Pompoms
The second activity I introduced to him was a really simple one – stuffing pompoms into a container!:
Initially I started with just a recycled plastic cup (which already comes with a pre-cut hole for the straw).
Subsequently I had to make find new containers as the plastic cover was too flimsy and with all the stuffing of pompoms, it started to tear and the edges became a little sharp. You may want to change the plastic cover only if the container isn't spoilt. These containers are easily available and cheap too.
Currently, I'm using a tin can with a plastic cover which is of good quality – even after cutting a hole through it, the plastic edges are not the least sharp. 🙂 View the upcycled container here.
My little girl loves this activity too so we practise turn-taking when she's around and would like to join in the fun.
#3 Pipecleaners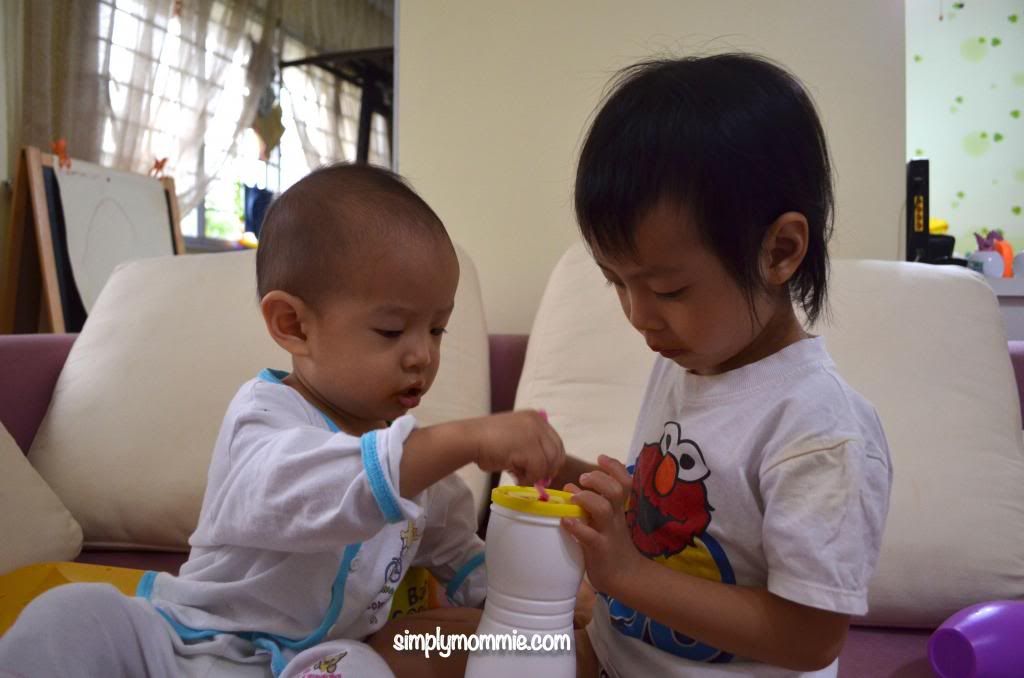 Using a recycled puff container, I pierced a hole in the plastic cover, just enough to stuff in a pipe cleaner. Bend the pipe cleaner in half, snip, then make sure you bend just a bit of both ends of each halved pipe cleaner in so that the sharp wire doesn't stick out after repeated use. The photographed containers here have been upcycled (view them here).
These are super entertaining activities for my little one and I've brought these along on long car trips to occupy him. If you're looking for a cheap and easy to put together busy bag activities which focus on fine motor skills, these are great!
~~~~~~~~~~~~
If you enjoyed this post, please share your thoughts in the comments or share the post with your friends by clicking on the social media buttons below. Do hop over to my Facebook page where I connect with my readers and I would love to have you following me on Pinterest, Twitter and Instagram too 🙂