Chinese New Year is less than three weeks away and we went scouting for new shoes over the weekend for the girls in the family – tis a privilege to be a female! 🙂 We went to Payless Shoesource at Changi City Point, and had a wonderful time shopping!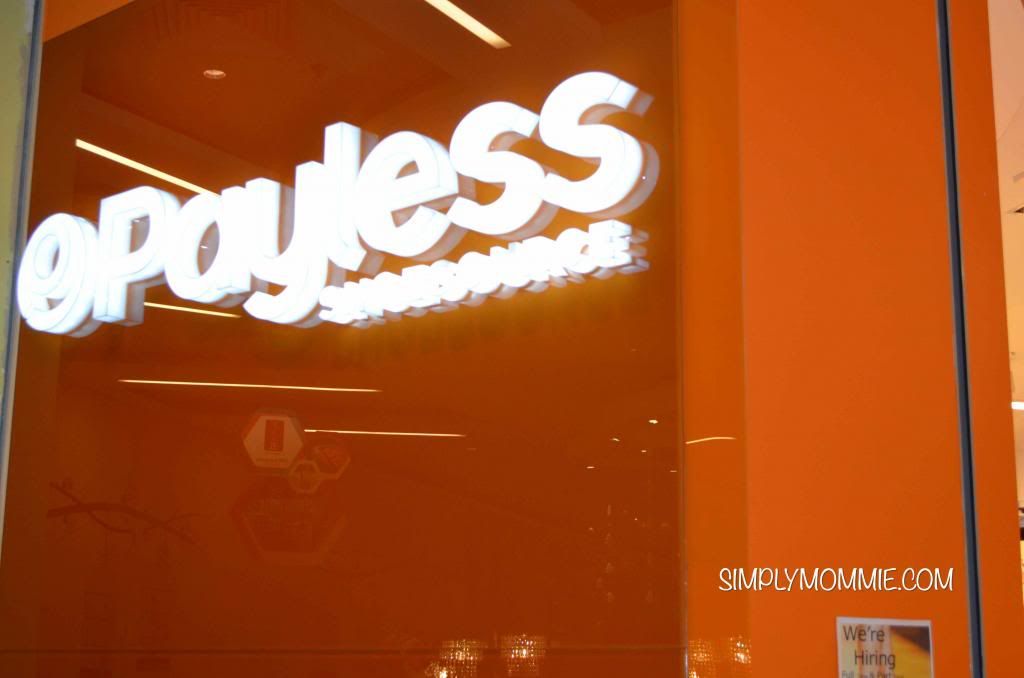 Payless Shoesource is an American budget shoe retailer and there is a wide variety of shoes to choose from as it carries shoes of multiple brands for women, kids and men, including designer collections such as Christian Siriano, Isabel Toledo, Lela Rose and Silvia Tcherassi.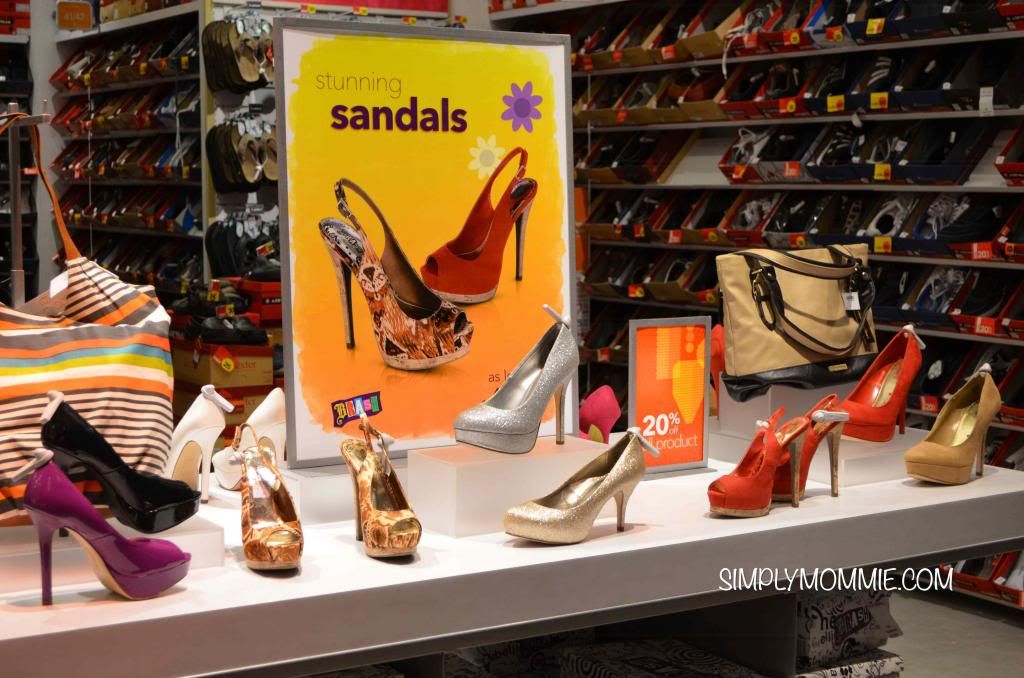 We had a relaxing time shopping at Payless due to the layout and the way the shoes are presented. Unlike any other shoe shops that we've been to, all the available sizes and designs are displayed on the shelves, so you can try them out to your heart's content, without the need to wait for retail staff to retrieve the shoes of your choice from the storeroom. And you needn't feel embarrassed if you end up buying none of the 10+ pairs of shoes you asked to try on. 🙂
The shoes are arranged by size, so simply head to the shelves carrying your size to check out the available designs: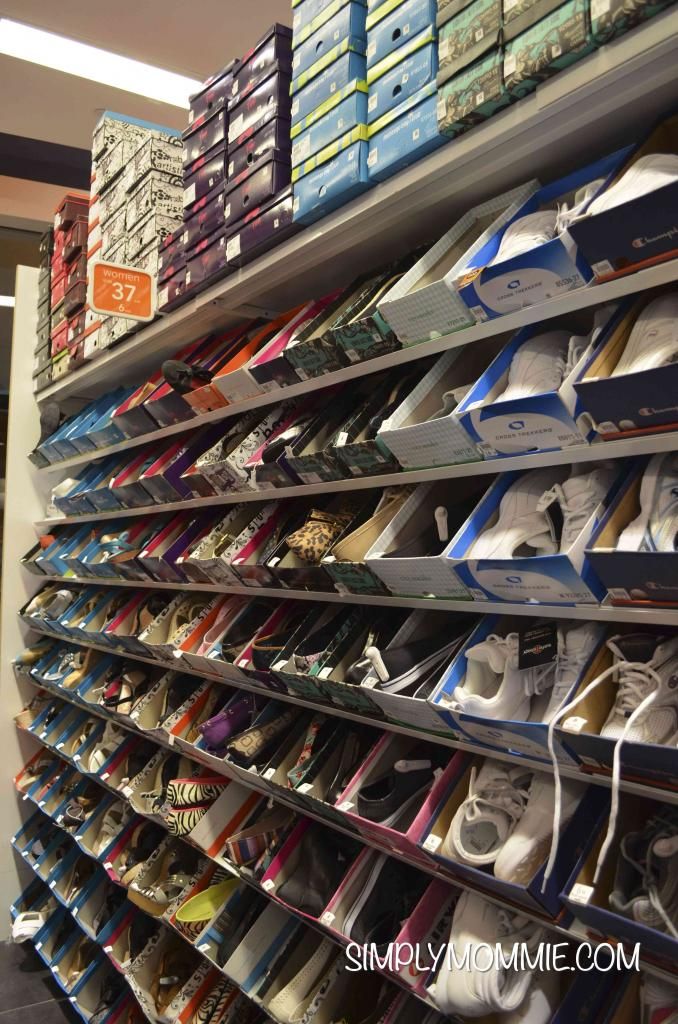 As we walked into the shop, looking for the kids' section first, my little girl picked out a pair of rain boots on display: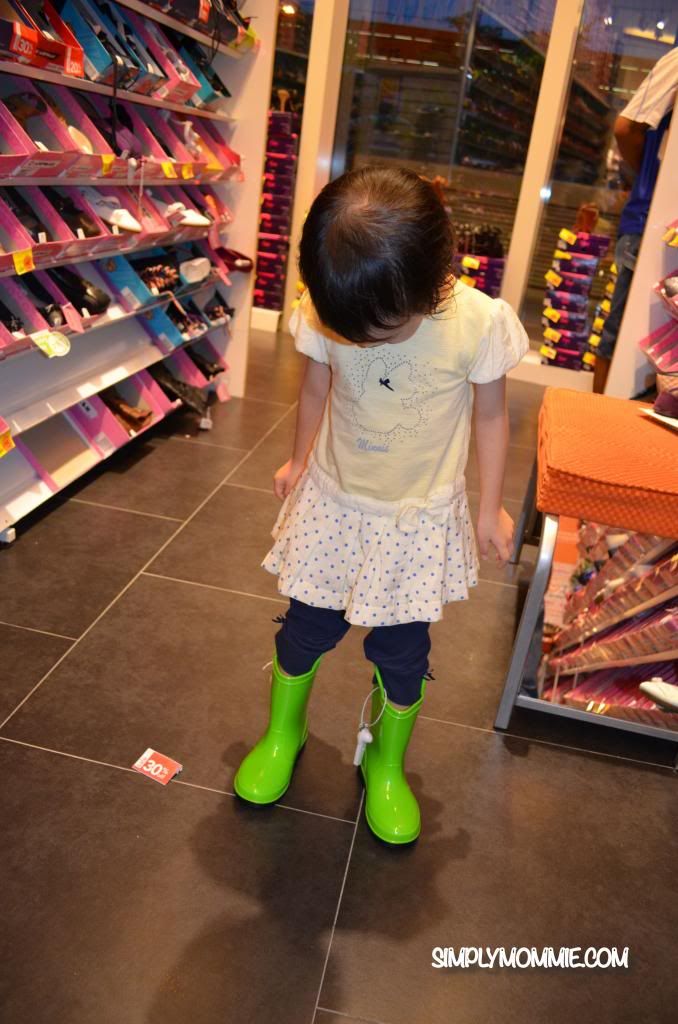 The kids' collection, also sorted by size: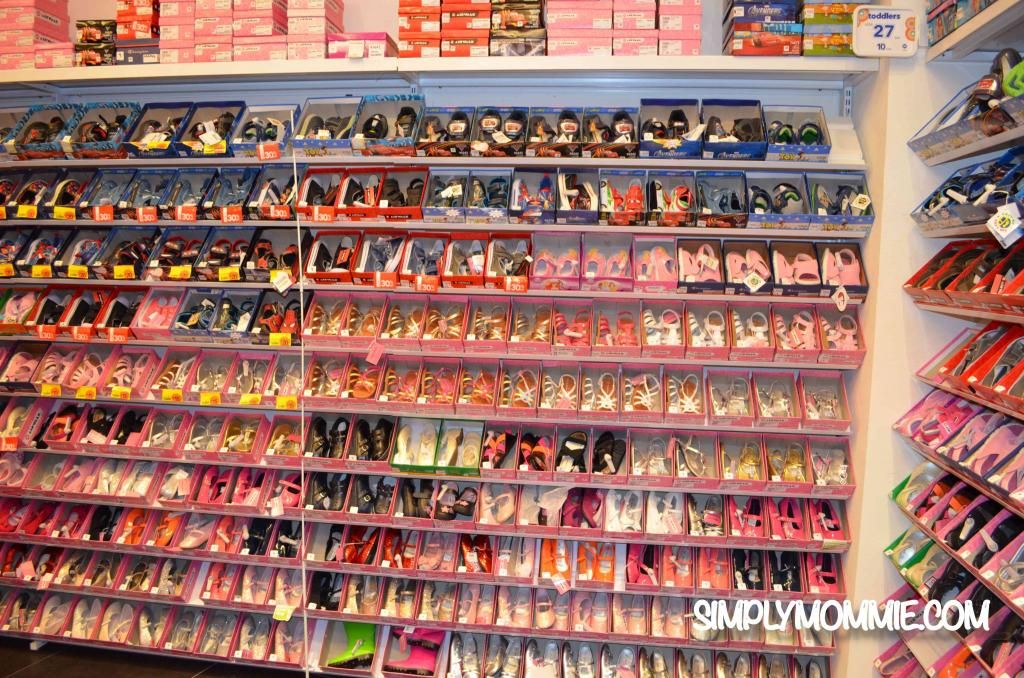 Trying on shoes for the princess: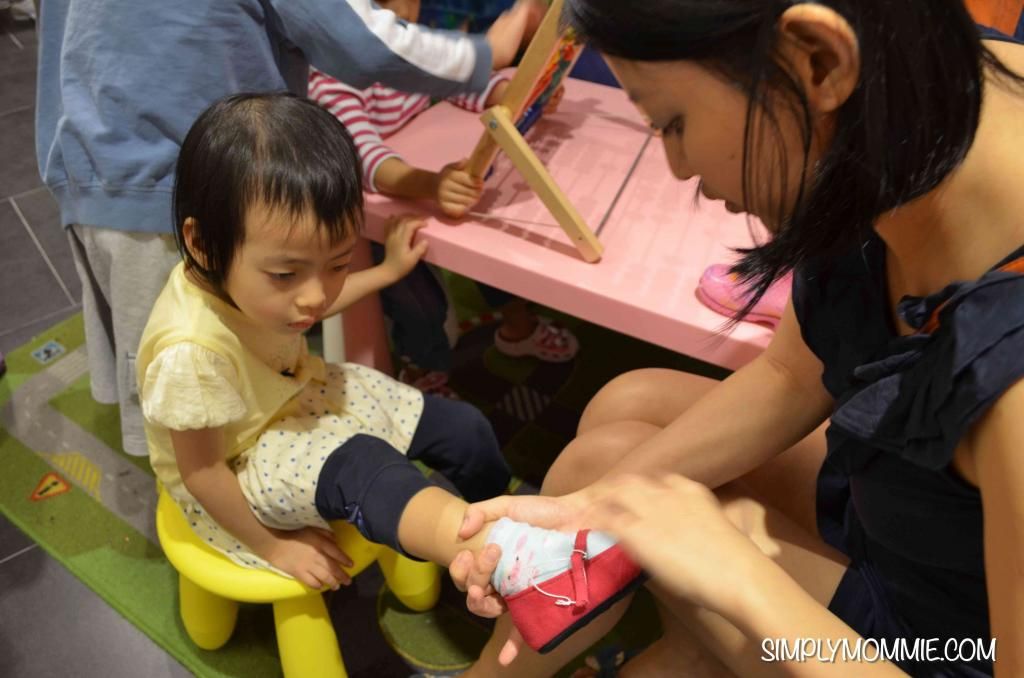 Little boy trying to pick out shoes for his sis: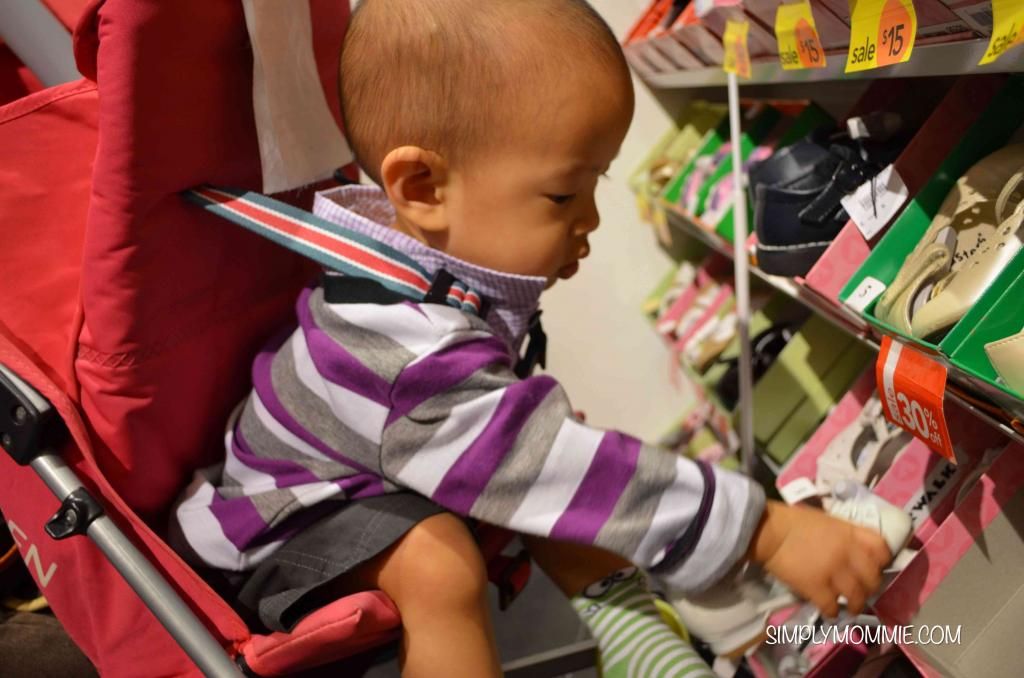 And after she settled on a pair of pink rain boots and pink shoes for school, she was contented to sit at the kids' corner where there was a kids' table with stools and a couple of toys to entertain children while the adults shop.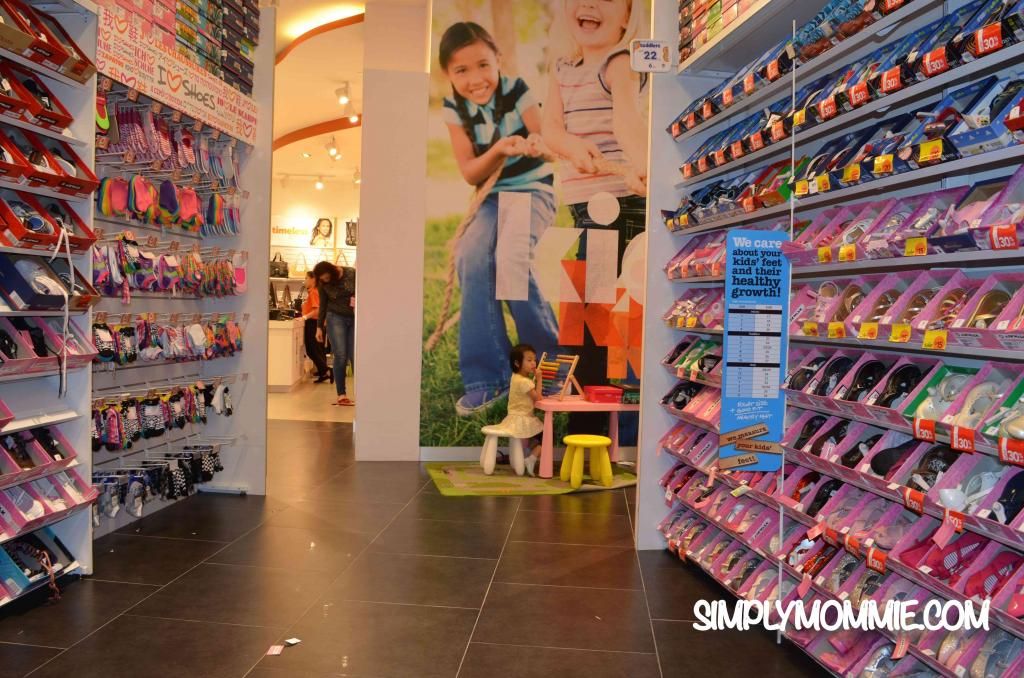 Meanwhile, I went round checking out shoes for myself and taking photos of what else you can get at Payless. And I found super pretty socks for kids and we just had to get one set – 6 pairs for only $11.90!!!:
You can even find ballet shoes for kids: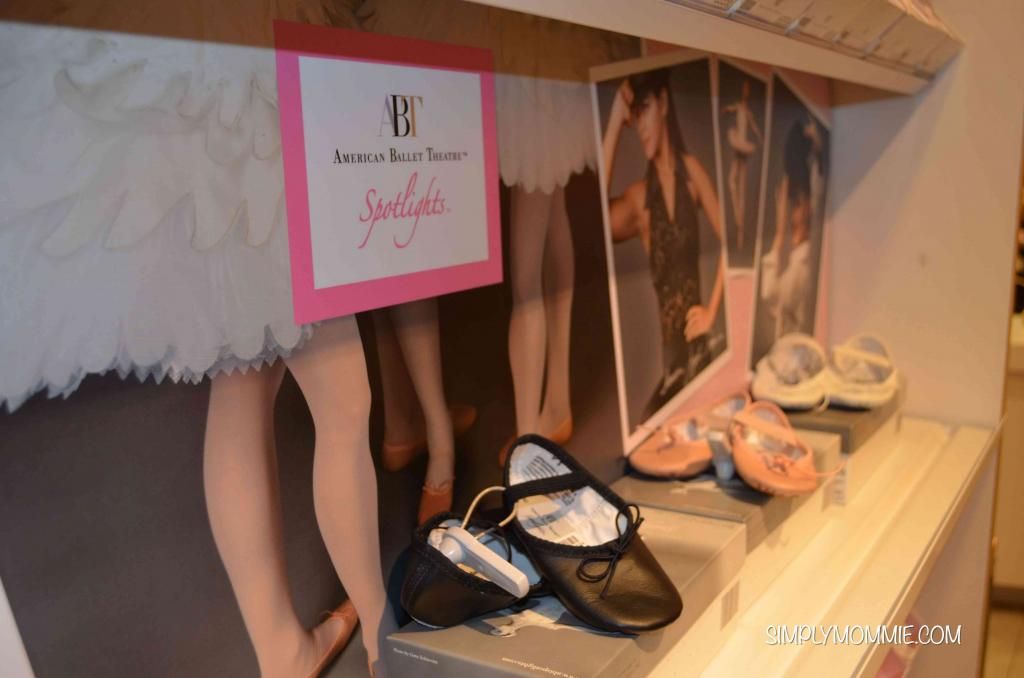 Various accessories for children including stylish little handbags any girl would fancy (and these handbags cost only about $10!) and sunglasses: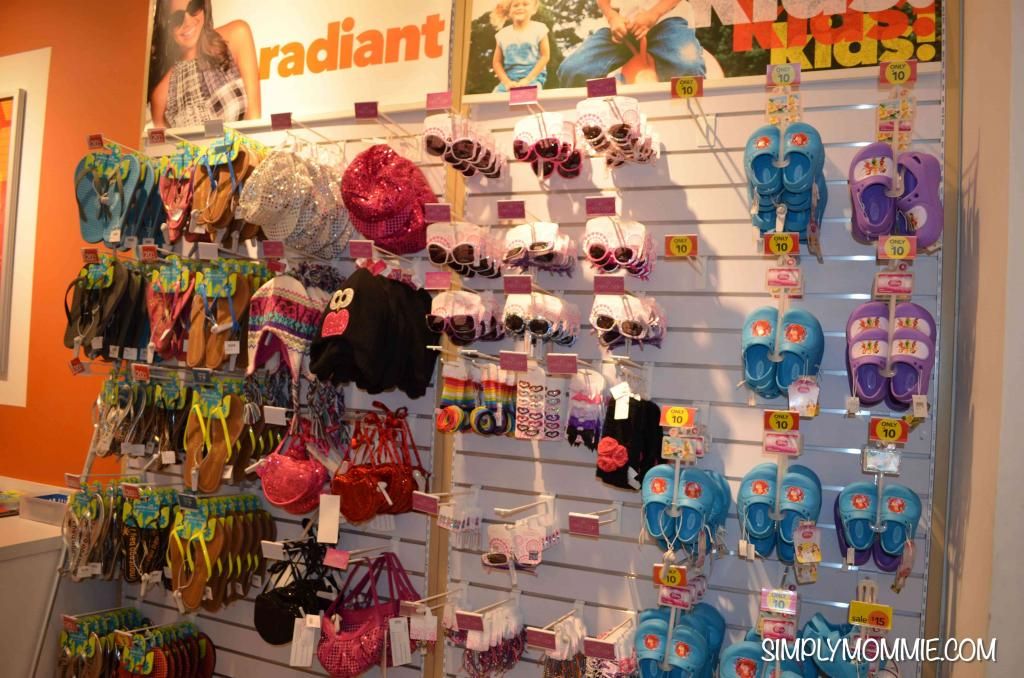 It's a one-stop shop for women who love to accessorise as there are bags and all sorts of accessories: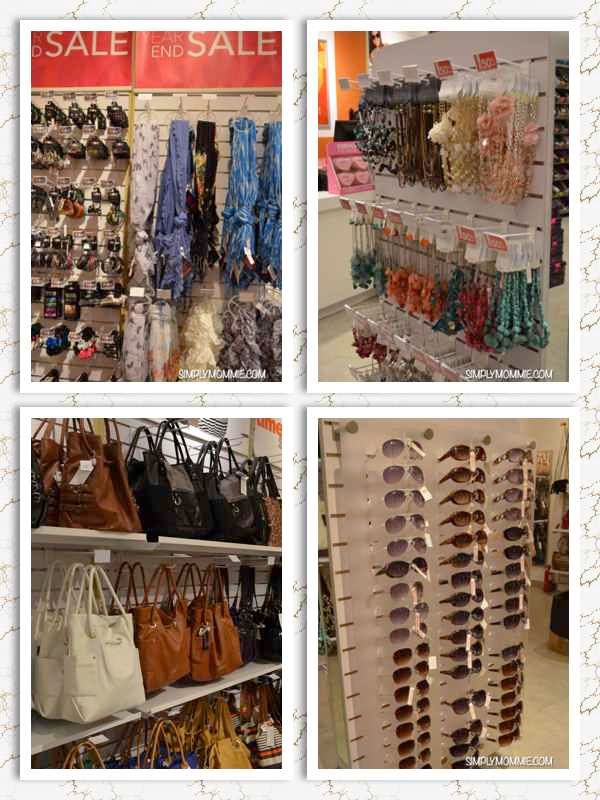 And you're wondering we must have spent a bomb during this shopping trip, right? Well, of course we didn't! Simply because the shoes are extremely affordable and you can get shoes for as cheap as $15!!: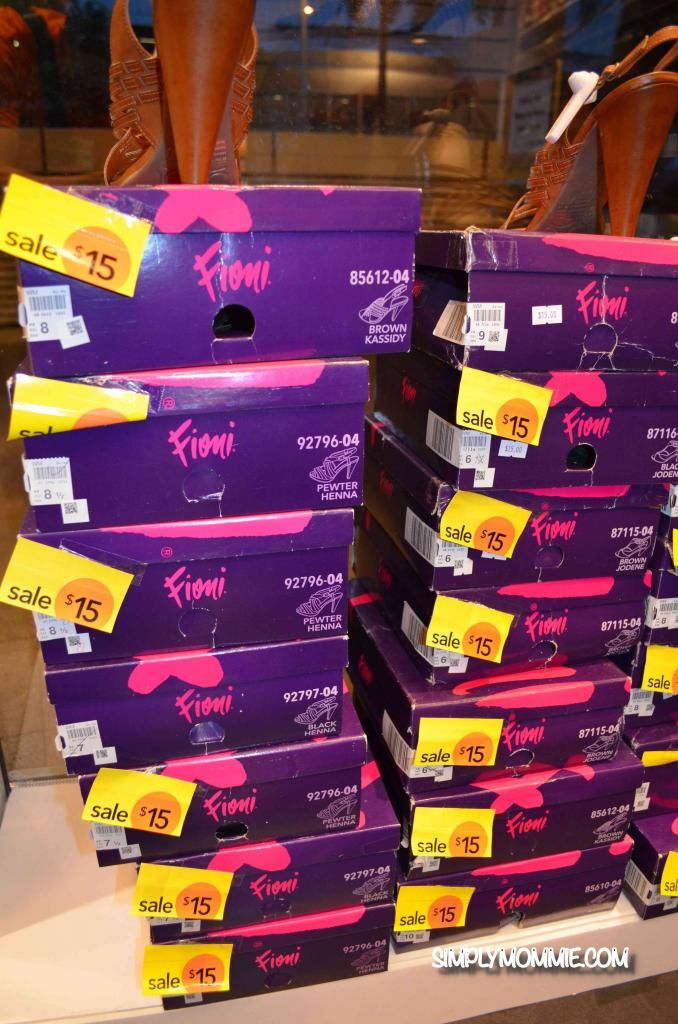 Sharing our spoils which cost about $105 in total (4 pairs of shoes plus 6 pairs of socks):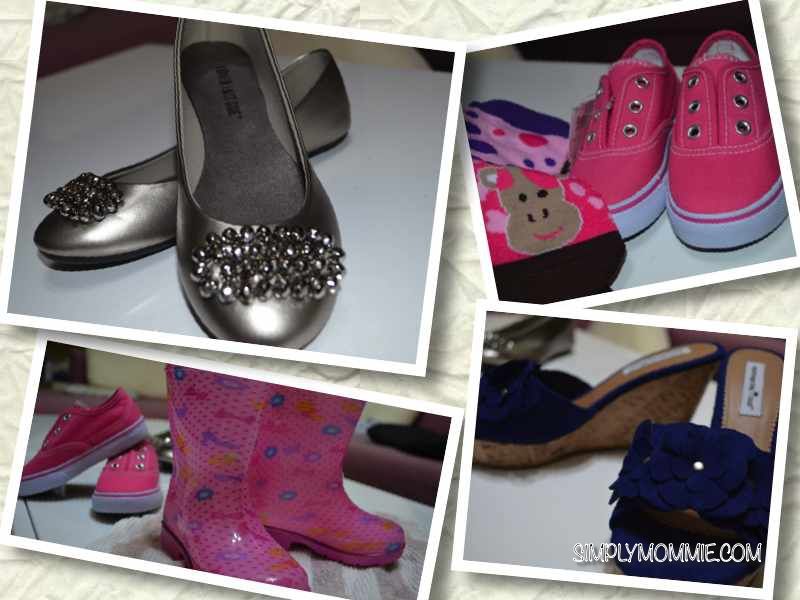 Now here's the best part for my readers. Payless Shoesource is giving away $10 vouchers to FIVE lucky winners! Simply participate in the giveaway by following the instructions in the Rafflecopter widget below!
Payless Shoesource has outlets at JCube, Tampines 1, Suntec, The Centrepoint and Changi City Point.
Disclosure: This is a sponsored post. All opinions expressed are 100% mine.