Alex my little one, you are 14 months old. I'm still finding you unbelievably cute and extremely lovable and loving you even more with each passing day.
The most unforgettable moment this month? – We were lying on my bed and I was patting you to sleep for your nap. You open your little eyes, look at me lovingly, lean over and plant a kiss on my lips. And you kissed me a few more times after that. I had to eat every word I said about boys being 'not cute' and 'not sweet'. That day, I made a startling discovery that little boys can be every bit as sweet as little girls and are also made of sugar and spice, and everything nice!
You love being smothered with love by softies –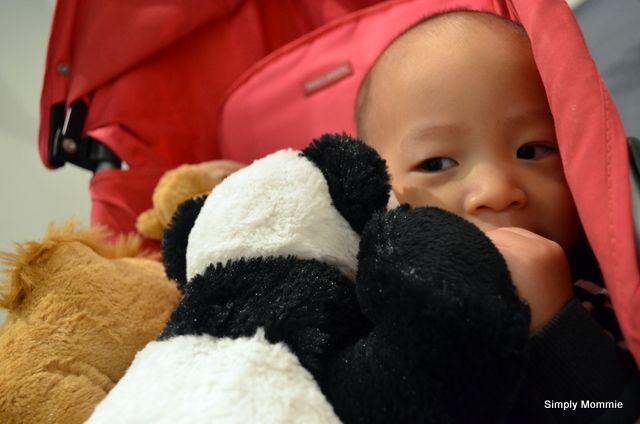 You love snuggling in bed and throwing yourself on anything soft –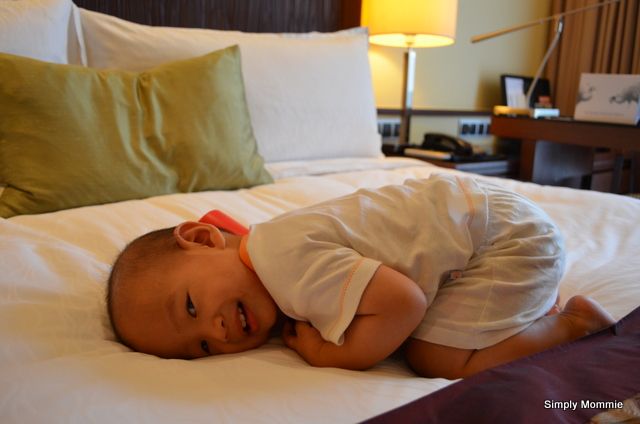 You still only have 6 teeth but you have ventured to eat table food and you absolutely love the cottage pie that mummy made that day (you ate more than one ramekin!) and you can survive on (and love!) chicken rice, spaghetti Napoli when we're out and about and you need a meal –
You have learnt to cuddle a bolster to sleep and you absolutely love cuddling softies –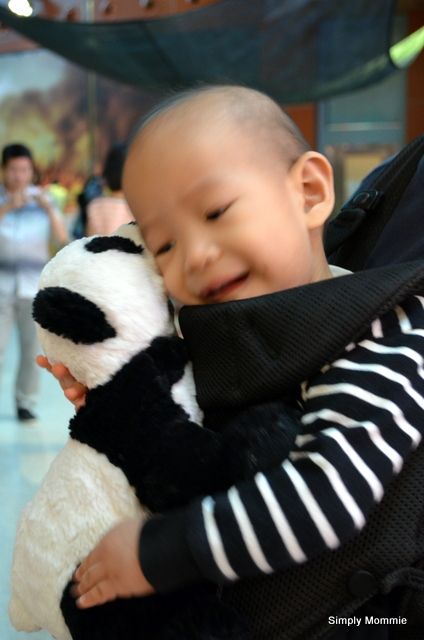 You played with sand for the first time in your life – you didn't like it at first but we dumped you on the sand anyway. As usual, you resisted at first but after awhile, your hard-wired curiosity gets the better of you and you discover that playing with sand can be quite fun! Of course, I hastened the process by burying your little feet in the sand. You scooped, shoveled, touched and tried to eat sand.
You're walking quite well now, with or without shoes, manoeuvring corners and turns much better and you don't crawl much these days anymore.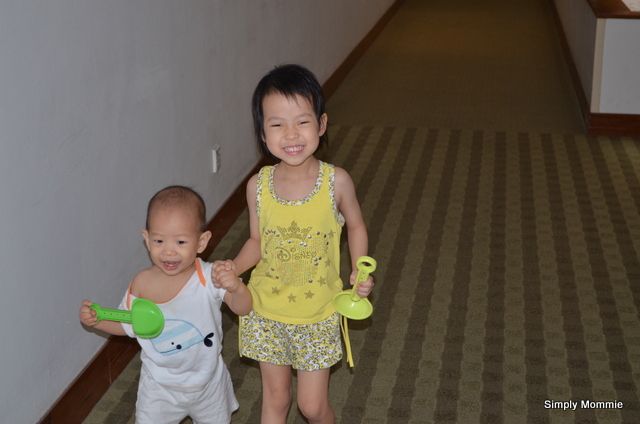 But you still don't like swimming much – you actually struggled and 'swam' to the edge of the pool and hurriedly climbed out to seek refuge.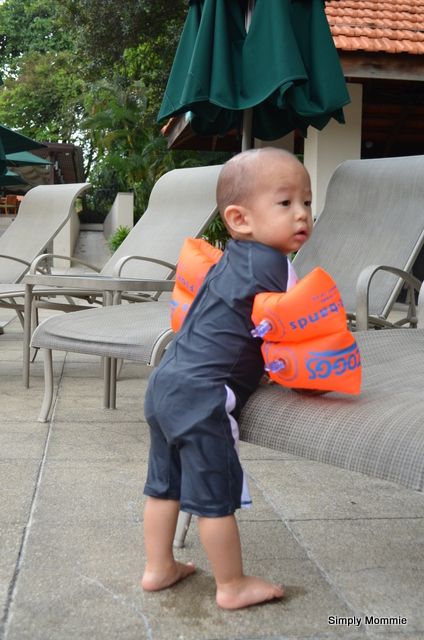 You cooperate when I need to (un)dress you by lifting up one leg at a time to put it through/out your shorts – I think that's pretty cool that you actually understand what I'm trying to do!
You get jealous when we hug your sister for a little longer than you feel comfortable and would always dash over and throw yourself at us and make whiny noises to let us know that you feel left out. And so, mummy tries to hug both of you together whenever I can!!: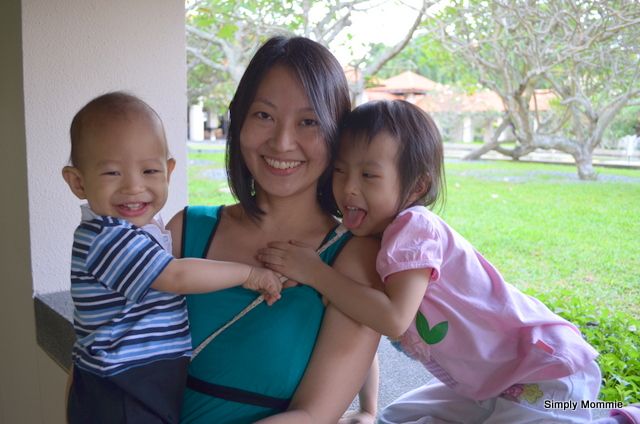 Love you little Alex, and may you grow strong and healthy and be this happy always!
Linked up with: