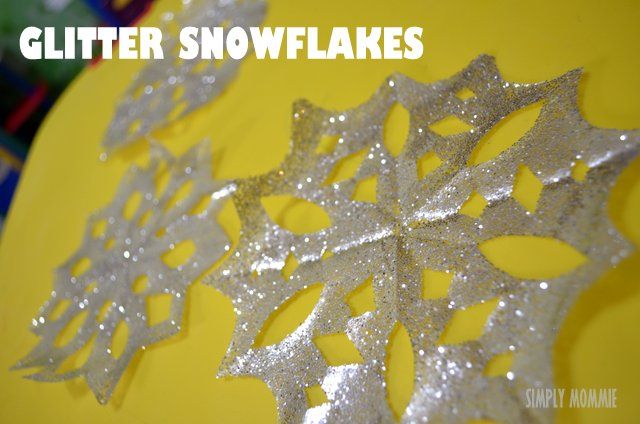 This glitter snowflakes craft was so easy to put together and needs only two basic supplies – glitter and contact paper!
This post comes pretty late as I forgot to take out the extremely curled up contact paper to prep it for the activity. I had to place it under the carpet and under something heavy overnight before it was easier to work with. After straightening out the contact paper, I cut out three snowflakes using this snowflake tutorial. I couldn't manage to cut very intricate patterns as the folded contact paper became quite thick and hence wasn't so easy to cut through all the layers.
Thankfully I brought the activity outside the house as my hubby is extremely particular when it comes to mess and it's glitter we're talking about! – we all know how difficult it is to get rid of it.
After all the glitter snowflakes were done, I brought them into the house and took a photo before sticking them outside our home. It's so shiny, even in the day! 🙂
View the original source of inspiration for this glitter snowflakes craft here.
Remember to check out the full list of advent activities I've planned for the year! 🙂