When I added baking gingerbread man cookies to my list of advent activities, I was rather apprehensive as this was the first time that my little girl would be doing baking with me. To make things easier, we bought a pre-mix to save us the trouble of preparing the dough from scratch. Don't you just love pre-mixes?
These are the ingredients that we needed to make the cookie dough – just an egg, 10ml of water, 1 tablespoon of unsalted butter and the pre-mix.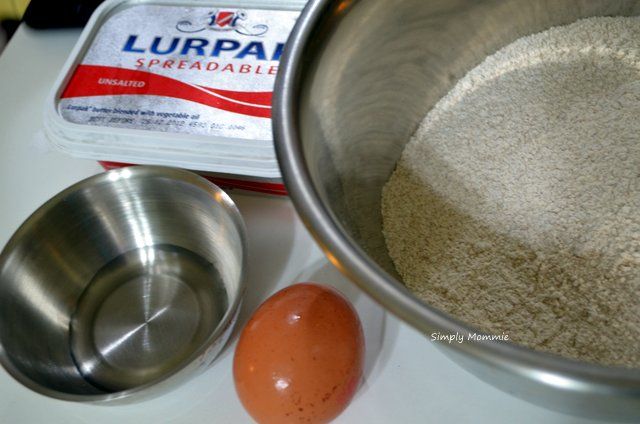 We poured everything into a mixing bowl and little girl started mixing –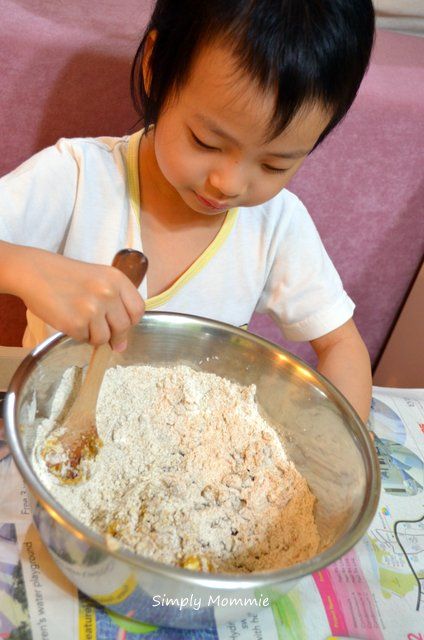 It got a little too sticky and difficult to mix for her so I took over and kneaded the extremely sticky dough. After the kneading was done, I offered to let my little girl touch the dough. She was game enough to touch the dough though she wasn't too keen on the kneading because she doesn't like the sticky feeling on her hands.
After the dough had settled after refrigerating it, we proceeded to roll out the dough –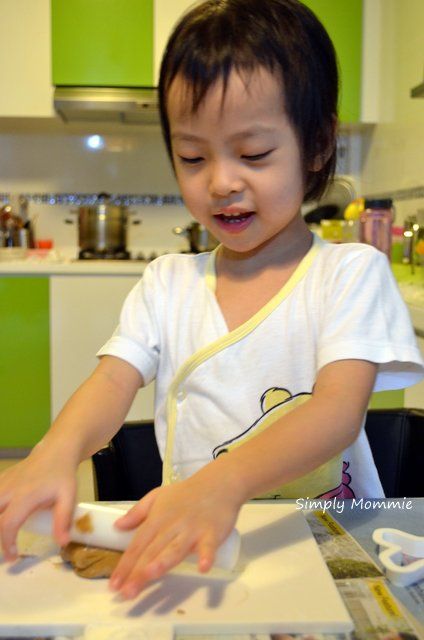 And cutting out the cookies was such a highlight for her! She had only done this when playing iPhone games so you can imagine her excitement at being able to do the real thing!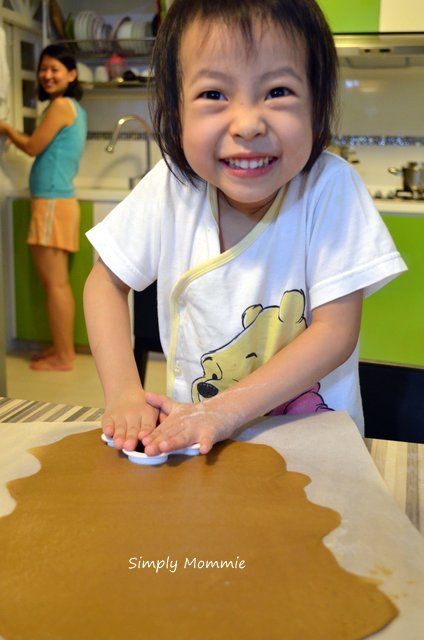 Uh-oh… overlapping cookies!
Here are the decorations we used. The chocolate came together with the premix and I prepared colourful sprinkles, silver balls and jumbo snowflakes too (we'll be baking cupcakes this festive season so these decorations I'd picked up for the cupcakes came in handy for this activity!).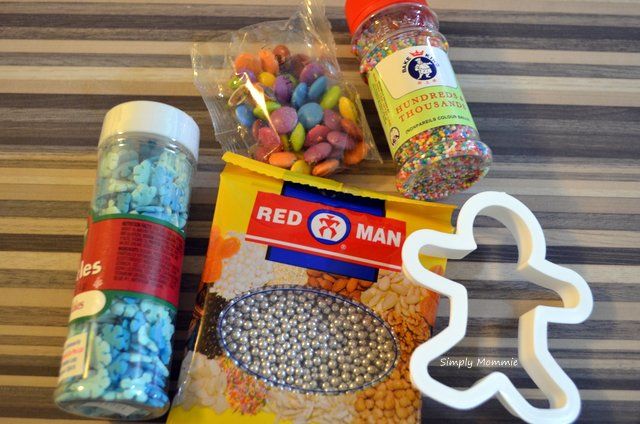 I had great fun decorating the gingerbread man cookies too! You see, I've never decorated a cookie before either! 😛
Sent the cookies to bake and here they are! I think they turned out very well for a first attempt!
We'll be off for a short holiday tomorrow! We've completed the advent activities planned for the next three days already but let's see if I can get the blog posts out before I leave! 🙂