What's Christmas without angels? It was an angel who appeared to Mary to explain that she was chosen by God to have a special baby. And after baby Jesus was born, out in the fields, an angel of the Lord appeared to the shepherds who were tending their flocks of sheep by night and announced that the Savior had been born in the town of David.
Day #3 – Make a paper angel garland
After I got ready the paper angel garland printable (follow the instructions on the page), I helped my little girl cut out the angels because it was just too challenging for her at the moment. Nevertheless, she was excited about it as it was the first time we were making a chain of angels.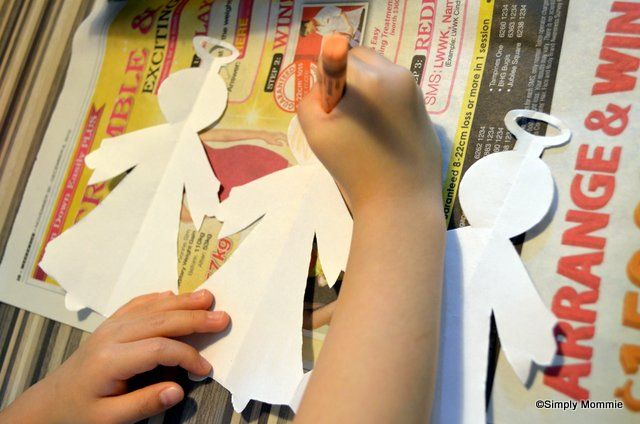 After the angels were cut out, she started drawing in the faces –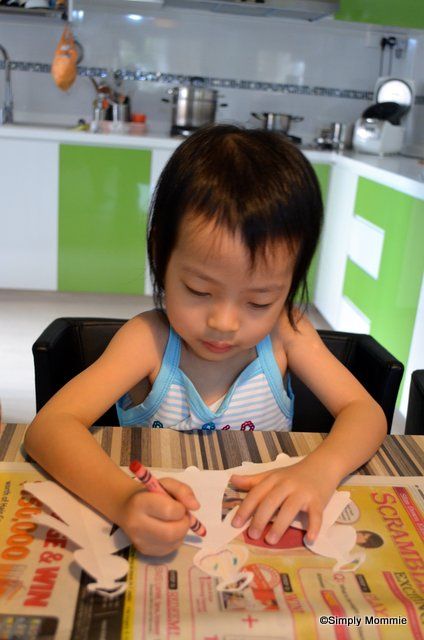 She didn't finish colouring the angels eventually because we were rushing off to Chinese class, but we'll probably finish it up later in the night!
Check out the full list of fun advent activities for kids 2012 here!
And feel free to share your photos of your Christmas crafts and activities on my Facebook page! Would love to see your photos!