Media Invite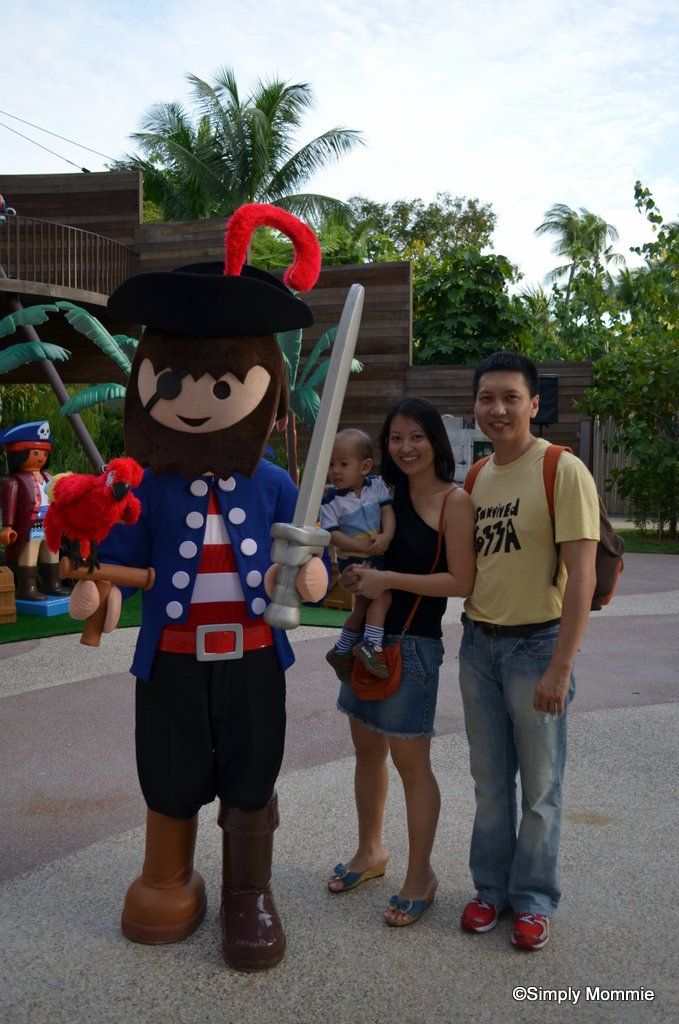 Every year end, we make it a point to check out the Sentosa events as there's usually something special and we're generally less busy at this time of the year. This year, Sentosa is having a Playcation (24Nov – 30Dec 2012)! We checked out the Playmobil @ Palawan Beach (part of the Sentosa Playcation programme), which is just a few steps away from Port of Lost Wonders. As you can see, the mascot fits very well with the POLW theme!
We actually arrived pretty late and were rushing off for another event so we tried our best to take as many pretty shots of the place we could!
Here's the story-telling area, where there are comfortable mats as well as 'seats' provided for you and your family to lounge around and listen to the story:
And this corner here is where Treasure Hunt is played with children:
And the magic castle, which was the highlight for my daughter:
She was stuck at the playground at the Magic Castle the whole time we were there and had to be coaxed when we needed to leave to grab dinner:
The playground isn't big at all, but the kids who were playing there (my girl inclusive) didn't seem to notice that and enjoyed themselves nonetheless.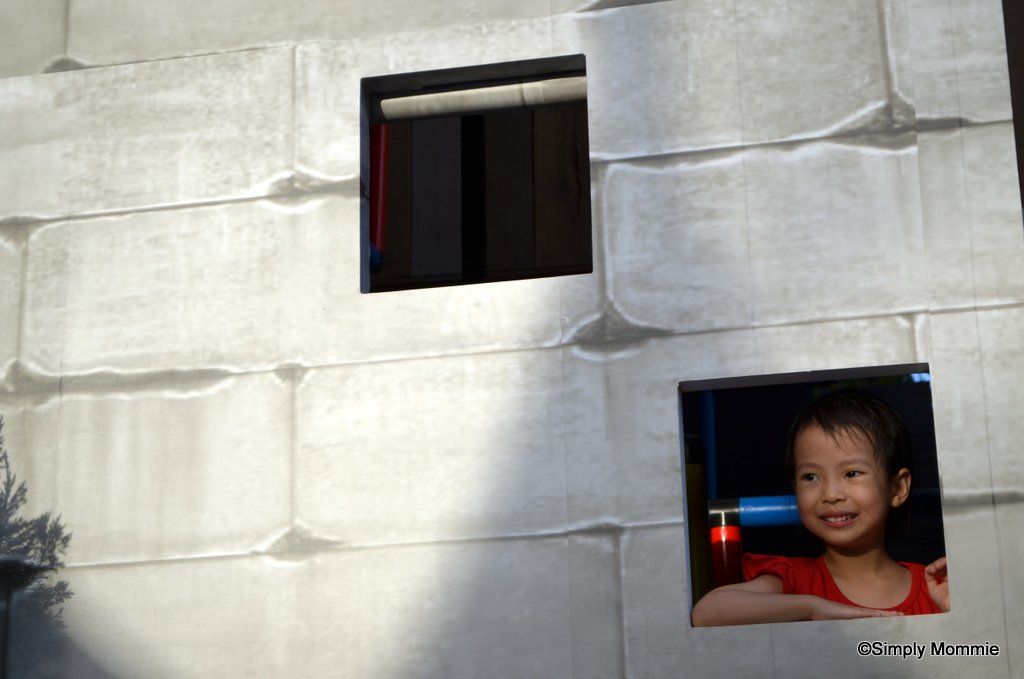 Ok, I swear I didn't pose for this shot! I had no idea hubby took this photo till I was downloading the pictures into the computer. 🙂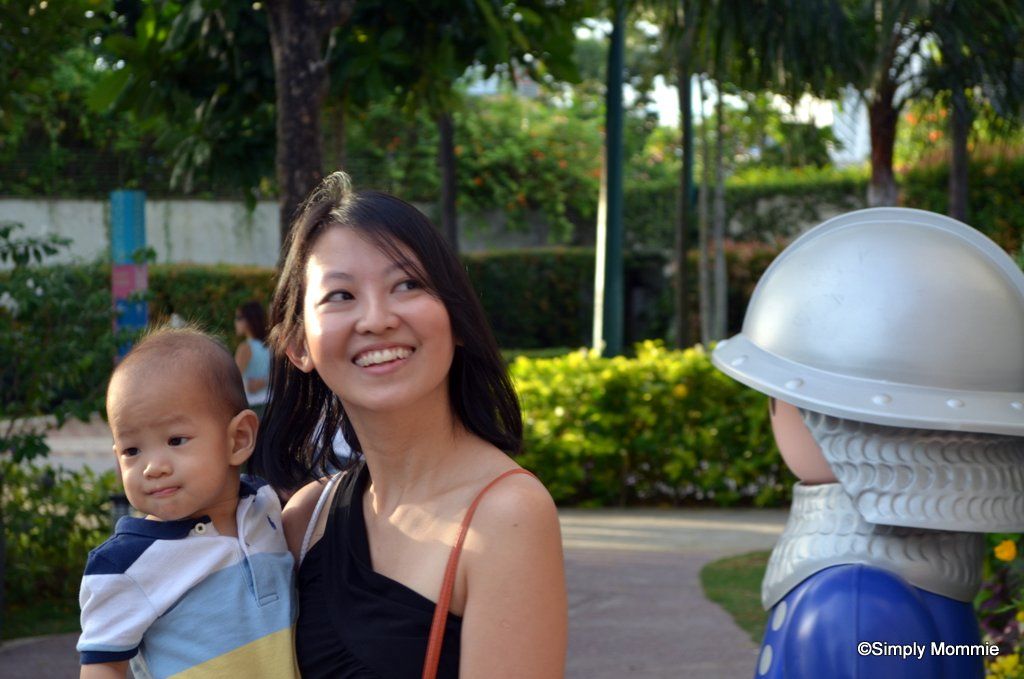 And while my girl was fully occupied with the Magic Castle, we went round checking out the big Playmobil figurines! I'm the Playmobil fan actually… 😛 Grew up playing Playmobil with my brother.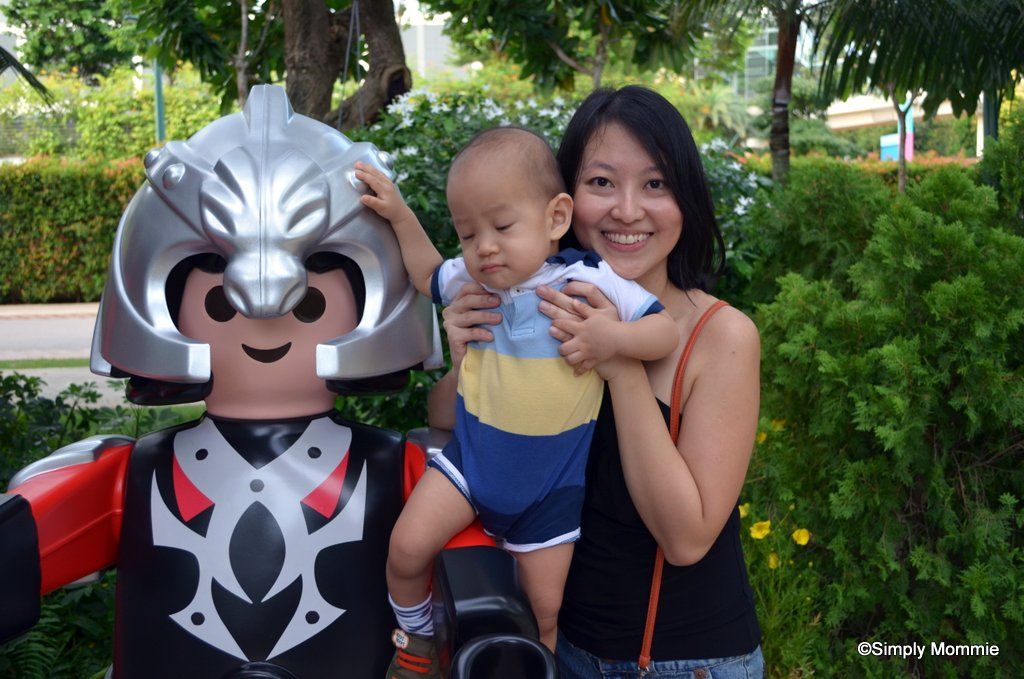 Oh, we chanced upon a big blue egg!: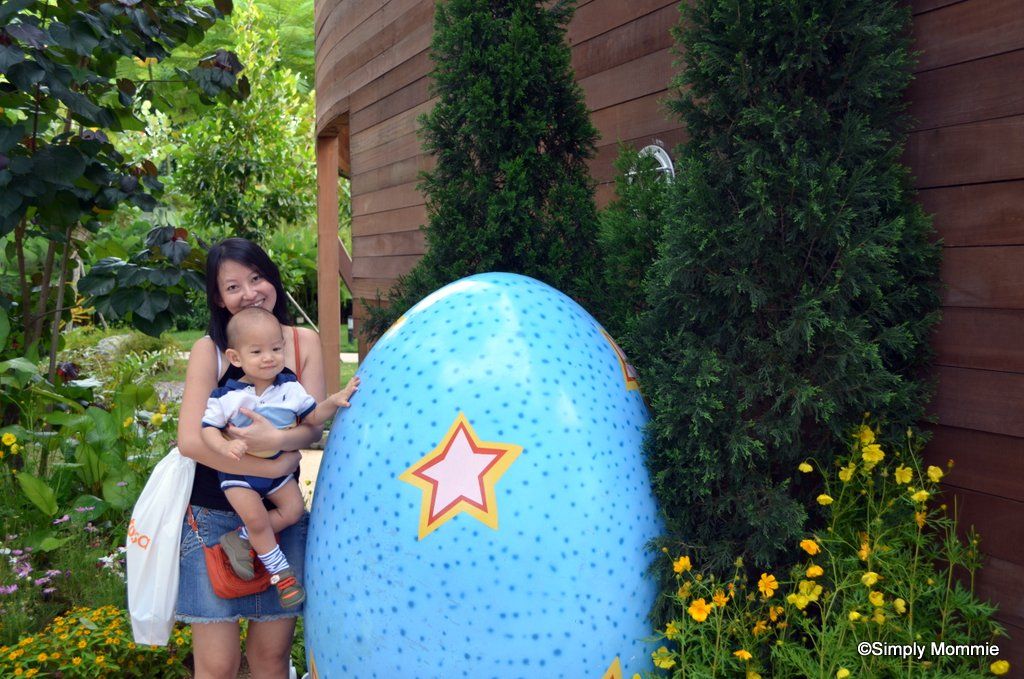 And little boy had some fun too that day, taking in the colorful sights, even though we found the actual area for the Playmobil experience @ Palawan Beach to be quite small.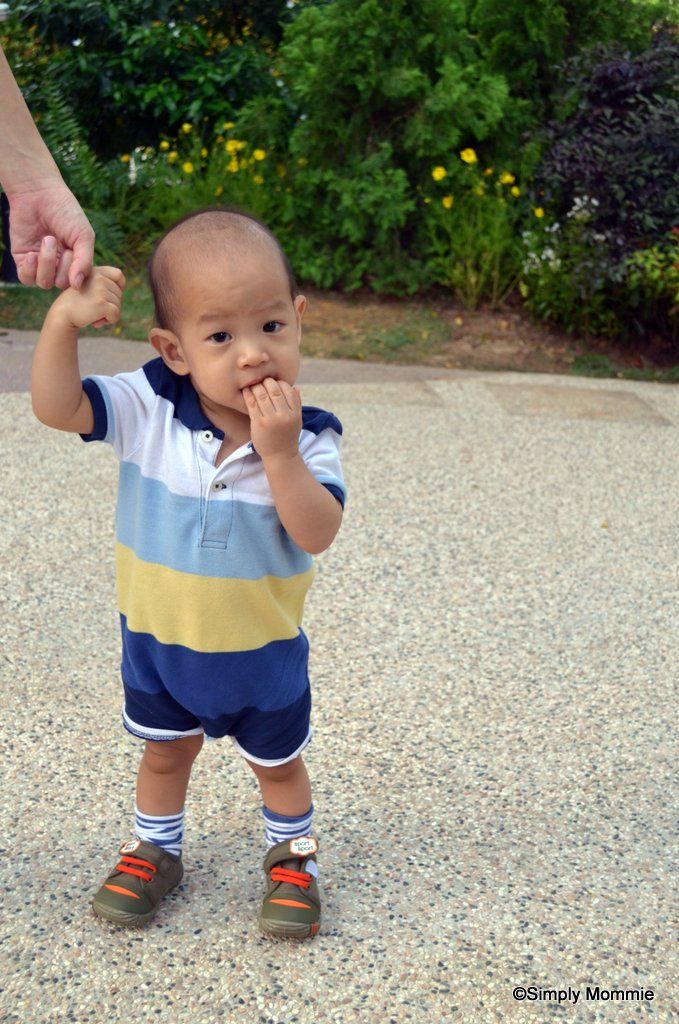 We received a special Playmobil snowglobe from Sentosa:
And did you know, this year's Christmas tree at Sentosa near the Merlion is made up of 960 Playmobil snowglobes like the one I showed above?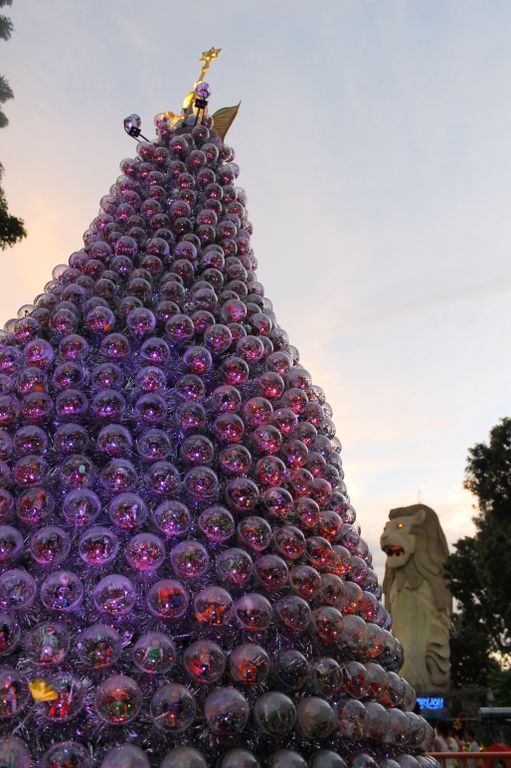 It's so pretty, especially at night!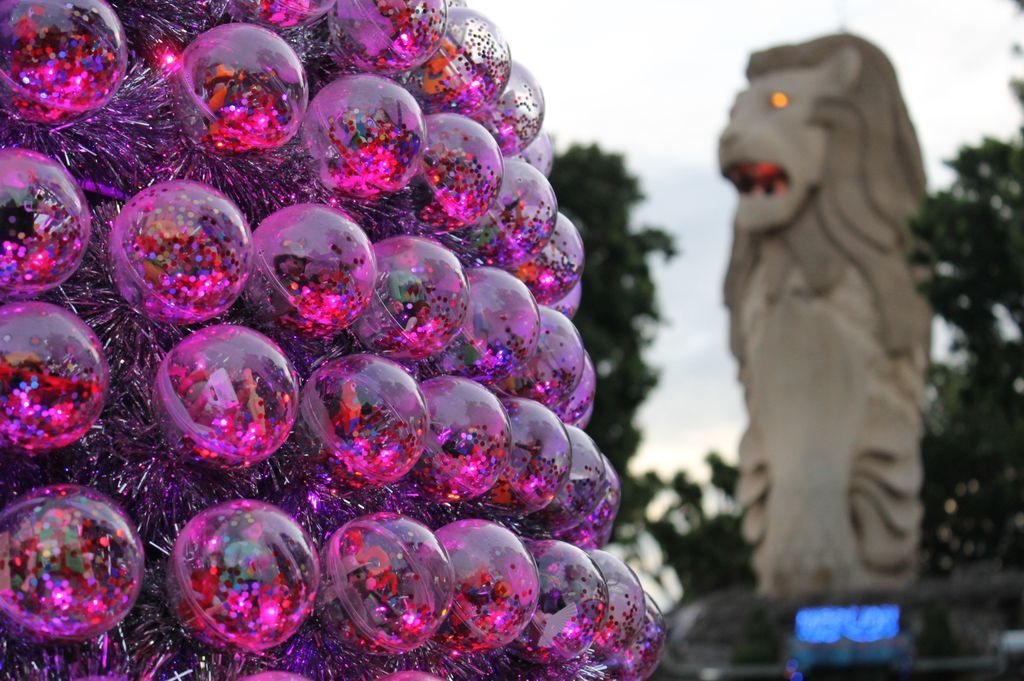 The Sentosa Playcation is free and will run for the entire holiday season so do hop down to Sentosa for a fun-filled day! Check out the Sentosa Playcation programme here.